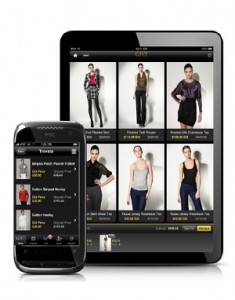 Mobile technology has provided great convenience to individuals who utilize it. Many tasks that previously required numerous different devices, can now be performed much more easily using mobile technology and many other tasks are yet to be handed over to it.
Some of the most creative uses to date are:
Health Monitoring.
Being up to date with one's health status has never been easier. A mobile phone can be used to monitor heart rate, blood pressure, number of steps walked per day and even number of calories taken in and burned each day. An example of such a device is FitBit, which is essentially a wrist band, connected to a mobile phone that tracks the daily workings of a person and sends out suggestions to improve their health.
Appliance Synchronization.
Another important use that has simplified our daily lives is that of appliance synchronization. A function that is only just becoming common in developed countries, it allows people to control the appliances like air conditioners, refrigerators and even television sets, through their cell-phones. The radius of accessibility is adequate, so proximity is not an issue either.
Travel Guide.
Travelling to remote areas and foreign countries is also fairly easier. Everything, ranging from selecting a holiday destination to talking to reliable travel agents, to booking plane tickets and hotel rooms can be done using a single device. Not only this, GPS technology is readily available in all phones and individual GPS devices these days. This means, no hassle of carrying a number of maps and asking for directions, using the satellite system, any corner of the world is now accessible. Different food-review groups and apps are trending lately. In any new area, their entertainment schemes and any must-try foods available anywhere can be searched on using a mobile phone, making a holiday or even a business trip, hassle free.
Accessibility.
The initial purpose of mobile phones was to give every individual easy access to other people, through calls and text messages. Though that purpose still remains strong, we have been granted access to much more. Video calls are infinitely easier than they used to be ten years ago. Messaging and calls to and from any other country now require an internet connection only. Another such example is of transportation and conveyance. Mobile apps such as Uber and Lyft, paired with a mobile data connection, enable people to call themselves a taxicab from anywhere in their respective cities.
Entertainment Purposes.
A significant feature of mobile technology is granting instant gratification. Thousands of games are available on the App Store to pass time, many of which include competing with other players over a network. Listening to music is no issue due to apps such as SoundCloud and Youtube. Chat Rooms and Messenger apps like Whatsapp and Mocoscape chat allow us to interact with people at any given time and place. Thus, boredom seldom knocks on the doors of those who frequently make use of their cell phone applications.