by Greg Head of Greg Head Consulting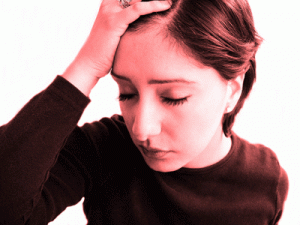 "Success is never final. Failure is never fatal. It's courage that counts." – Winston Churchill
As companies grow, especially between $1M – $10M in revenue, entrepreneurs deal with very difficult issues. When CEOs "freak out" and encounter debilitating stress, it's not because they've had a hectic week or have had to work late for a month straight. Most startups and growing businesses are dealing with constant survival threats, excruciating pivots and learning painful lessons from brutal mistakes.
Leaders, especially CEOs, are required to have a high threshold for stress, keeping everyone else together and everyone else calm. But what happens when CEOs and founders cannot stay calm themselves? CEOs are just people, so it makes sense that even the most capable individuals have experienced major health reactions, relationship conflicts and complete mental shutdowns.
When an entrepreneur starts to freak out, the first step to take is simply recognizing when extreme stress is beginning to take hold. By acknowledging it early, you are better able to gauge the seriousness of the episode and take steps to right the course. Common signs of stress include feeling angry or panicked, procrastinating, losing sleep and getting lost in negative thought patterns.
Once you've identified your problems and symptoms, step back and observe your thoughts, feelings and reactions. Take the immediacy out of the emotion by going to the gym, taking a walk or enjoying a meal by yourself to get some space. Luckily, you probably will not be facing a life and death situation in your business. For many of us, stress reactions come from our own thoughts about a situation, not necessarily the situation itself.
By now you have considered best and worst case scenarios and consequences of your situation. Who can help you now, and what kind of recommendations do you actually need? Connect with a mentor or coach to discuss how you're feeling. How do they interpret the situation? Have they been through something similar? Ask them. You will learn to appreciate how the perspectives of others can help you adjust your own expectations and lower anxiety.
Despite taking time to gather your thoughts and turning to a trusted mentor, it is possible the problem your business faces will continue. Therefore, before being swallowed up by fear, take action. Taking action may feel like an insurmountable feat, but inaction is far worse.
Start brainstorming and come up with a plan. When you're ready to share, the key is being open with your team about the situation and how it impacts your people. As you address the changes, follow these best practices:
Let the stakeholders know the situation, including why it is serious and why changes must be made.
Don't simply lay out the plan. Be sure to outline specific next steps and give assurances that action needs to be taken, despite the anxiety the changes may call for.
Show empathy and encourage respect and kindness for everyone involved.
Rally around the future of the company and how these changes help support the mission you're all working toward.
Change happens. Challenges arise. Fear rears its head. Founders and CEOs will freak out. When it is time to make difficult decisions, remember there may not ever be one best way or one right answer. But founders can find relief from stress by acknowledging the issues at hand, talking to trusted people to gain new perspectives, facing the situations by taking action and being transparent with their teams.
Greg Head of Greg Head Consulting helps CEOs and executives from growing tech companies hone their focus to grow successful businesses. For the last 25 years, Greg has helped grow three software companies – ACT!, SalesLogix and Infusionsoft – into global businesses and brands in President and CEO roles. His professional passion is helping entrepreneurs create wildly successful businesses so they can do big things, change the world and have a great life. You can find Greg on Twitter at @GregHead.