Software Salvation: Why You Should Be Utilising ERP Solutions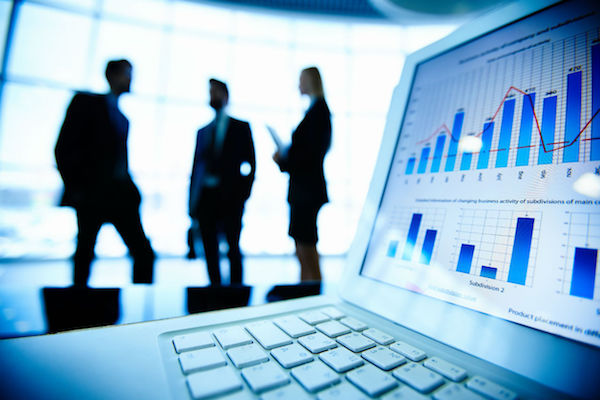 There was a time when only big multinationals were expected to need sophisticated ERP solutions. Yet, now, with markets becoming ever more complex and customers demanding bigger, faster, stronger products, it's no longer just the big boys who need support.
Over the last five years, the popularity of ERP (enterprise resource planning) software has soared among SMEs. It promises greater productivity, streamlined data, instant access to company updates, and much more. So, if you've been looking for a way to centralise your enterprise, ERP could be the right choice.
Keep reading to learn more about the benefits of ERP solutions and how they can help you become more profitable.
Greater Productivity.
For most businesses, the biggest benefit of implementing ERP is the inevitable boost to productivity. If all of the company data is accessible from one centralised location, employees don't have to spend time searching for it. They can locate the resources that they need and get on with applying them to the relevant tasks. Plus, the fewer people are involved in a request for information, the less chance there is of mistakes.
Streamlined Data Flow.
Following on from the last point, keeping company data in a centralised system makes it easier to liaise with different departments. This is more of an issue for larger businesses, as there might be many departments and minimal contact made between some of them. With ERP software, your data is no longer compartmentalised. You won't have to go through the head of every department to get what you need.
Increased Cooperation.
The beauty of centralised access is that everybody gets a clear picture of the state of the company and its objectives. This is essential for communication and cooperation because people have to be in possession of all the right information to help one another with tasks. ERP leads to fewer mistakes, a lower incidence of lost data, and improved collaboration both between and within departments.
Lower Operating Costs.
High-quality ERP solutions are a good way for businesses to save money. Instead of investing in the installation and maintenance of separate management systems, you can pick one which covers all of your needs. Streamlining data into one software application lowers operating costs and minimises waste.
Fast, Up to Date Information.
To stay dynamic, reliable, and valuable, your company needs to be on top of market fluctuations, industry trends, and organisational developments. With ERP solutions, you never have to worry about receiving inaccurate or out of date information. It will allow the key movers and shakers in the business to have full confidence in their choices.
Scalable Systems.
The best ERP systems are built for growth and completely negate the need for constant, disruptive software upgrades. It is easy to add users, select new features, and shape the software to the needs of the business, even if those needs are in a state of flux. This is the beauty of ERP; it doesn't offer an 'off the shelf' system. It is a unified, centralised hub which can be tweaked, altered, and expanded whenever you require it.

Young Upstarts is a business and technology blog that champions new ideas, innovation and entrepreneurship. It focuses on highlighting young people and small businesses, celebrating their vision and role in changing the world with their ideas, products and services.