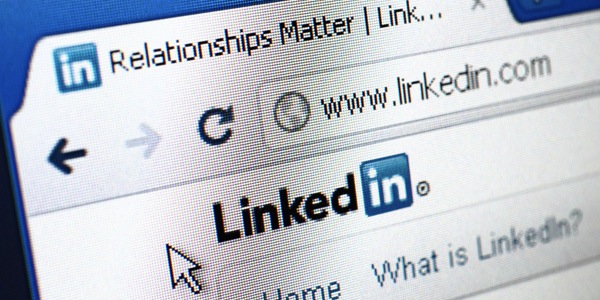 Creating a strong personal brand on LinkedIn can do a lot for your work prospects and really be a strong addition. These 7 tips will help you make the most of the network:
1. Headline.
As others "get to know you" on LinkedIn, one of the first things they will look at is your headline. Therefore, it is important to showcase your best self for this reason. In addition, any keywords that you include are what will help recruiters locate you. There are a few ways to come up with a good headline.
First, talk in specific terms about yourself and what you have done in the past. There is no room for generalities; you want someone to look at title and know immediately what you have done.
Next, make sure you use good keywords. You can figure out what to include by reading through job postings related to your field. LinkedIn groups are also a good place to find the kind of keywords that can make a difference.
Never say that you don't currently have a job in the headline. Instead, mention what you have done and what you can do.
2. Picture.
Get a good picture taken. Don't just have your mother or your sister take it; link up with a professional so that it turns out well. Your profile has a much higher chance of being looked at if there is a photo included. Putting up a good picture is one way to make yourself stand out. The cost is minimal compared with the gains that you could reap. Here are some good tips.
3. Skills/Endorsements.
If you spend any amount of time on LinkedIn, you've had a popup appear that asks you about endorsing your contacts for different skills. Most people simply ignore this popup. That is because they have received endorsements from individuals that have never met them or don't know who they are or what they really do. However, endorsements are worth a second look.
A study that took place last year indicated that users who have at least five skills listed get 31 times more messages than others! Their profiles are also looked at 17 times more than people that don't have as many skills listed. Therefore, while you may not feel that endorsements are very beneficial, they do attract attention to your page.
It is not hard to manage your endorsements through LinkedIn. All you have to do is place your cursor on the Me icon (which is at the top of the page). Navigate to "View Profile" and then go to the "Featured Skills And Endorsements" area. You can then select individual skills and move them around, putting your best ones at the top. If you have endorsements there that you don't want, you can block them.
4. Recommendations.
LinkedIn recommendations are powerful, because they allow you to remain modest while others talk positively about you and what you can do. Make sure you get some from your network.
If you really want your recommendations to be valuable, make sure you get one as soon as you finish a project or after you have been given an award or recognition of some sort. Don't just email to request the recommendation; ask for it in person or pick up the phone and call the individual. This personal approach is appreciated and you can give the person you are talking to more information about the recommendation if they need it.
5. Expertise.
Use SlideShare to show off everything that you know. It is a great way to get more attention to your profile and it helps showcase who you are and what you do. This should be updated regularly as LinkedIn changes regularly as can be seen from this Infographic.
6. Blog.
You can put up blogs on LinkedIn; these show up on your profile and they can get spread around as people comment on them and like them. Blogs are a great well to help craft your personal brand. Getting some love to your blog can be a smart move too and can get people interested in what you have to say.
7. Photos/Video.
If you want your profile to really show off your best self, you need to add in pictures and video. This is easy to do; simply navigate to the Summary, Education or Experience sections and upload what you want.
Your background banner can also have images; put in a logo or a picture that has something to do with your brand. For example, a chef may put up a picture of an event that he recently catered or a farmer may snap a shot of his crops.
Use videos to showcase your skills. For example, a short clip of you talking can indicate what a good public speaker you are. That's more powerful than simply writing that you are a good public speaker.