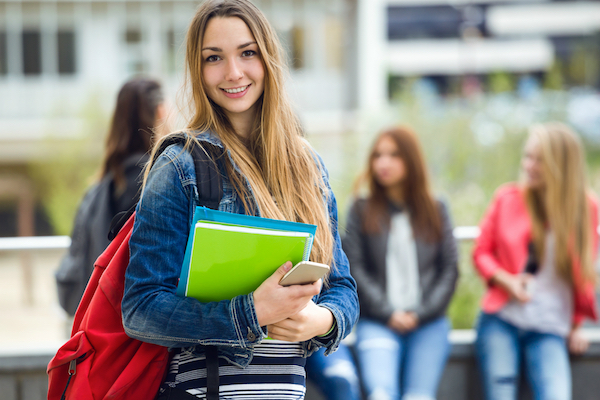 by Nate Vickery, editor-in-chief of Bizzmarkblog.com
Living in the age of business adventurists such as Millennials comes with many benefits, the greatest one being that entrepreneurship is highly encouraged and valued from a very early age, and finding purpose in your professional ventures is rewarding in numerous ways.
Some of the names that have paved the way for such undertakings serve as the greatest inspiration for young people all over the globe who are trying to make a name for themselves in any industry. Their contribution and success still resonate within the always competitive and growing world of business, so let us introduce you to the world's youngest and most successful entrepreneurs whose careers have already made a difference.
Matt Mullenweg and Mike Little.
These are the names of men that are responsible for changing the world of blogging by inventing WordPress. The open-source platform that allowed regular people to share and shape the information online through their writing is now the predominant tool of the entire blogosphere, accounting for almost 30% of the top 10 million websites in existence.
Matt was only nineteen and a freshman at the time, which didn't stop them from pursuing their dream of creating a tool that will enable anyone to build and maintain a website. Their timing was perfect, as blogs were becoming an increasingly popular way of spreading information, and this trend has only grown ever since.
Seth Berkowitz.
Seth built his business on the simple human love for all things sweet as the living proof that the digital world is not the only one on the rise. In fact, he was the one who craved cookies in the wee hours of the night, but was reluctant to go out into the cold and buy them, so he came up with Insomnia cookies.
An instant success among college students, his business endeavour was unlike any other that was popular in Pennsylvania at the time, because everyone was looking for a serious banking opportunity. Starting his own cookie business is evidence of how a seemingly simple idea can make a great impact.
Jamie Beaton.
Fully comprehending the challenges and requirements of Ivy League education, this 22-year-old New Zealand business owner, a Harvard graduate himself, decided to use his expertise and knowledge to help kids define their aspirations and gain world-class education.
Crimson Education, his company that provides professional support for university admissions, tutoring and other educational services came about when Jamie realized the lack of appropriate support for future and current university students, so he decided to fill the gap. As he started with about $40 in his bank account, a moderate Facebook reach and a helpful community, he is a true example of how a brilliant idea can grow from very humble beginnings and truly make a difference in the world.
Mark Zuckerberg.
At the forefront of social media development, Mark came up with the idea of Facebook while he was still attending Harvard. His previous endeavours that turned out not to be successful, such as Synapse, Wirehog and Facemash, never stopped him from tackling new challenges, among which the famous social media platform definitely is his greatest innovation.
Leaving Harvard upon creating Facebook, he decided to develop his online career even further, which now seems like the best decision he could have made, as his estimated net worth as of this year is US $53.6 billion, which makes him the fifth richest person in the world at only 32.
Susan Gregg Koger and Eric Koger.
While they were still in high-school, these two teenagers started developing the idea that is now known as one of the greatest fashion ventures online. ModCloth and its humble beginnings were based on Susan's desire to sell off her clothes that she could no longer wear. With the help of her husband (then boyfriend), she started an online store that made a sale on day one.
Later on, during their time in college, they invested more time in their business. This allowed them to operate in multiple locations, with approximately 450 employees working on shipping and packaging, significantly improving their business infrastructure. Preserving the vintage spirit, Susan and Eric still pride themselves on their rocky start and all the effort it took for their business to skyrocket to its current size.
Just some among many successful young people, these innovators are prime examples of bold creativity and perseverance in business. Follow their lead, use their stories as your inspiration and perhaps yours will be the next brilliant idea to take the world by storm!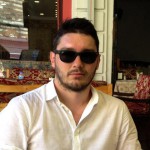 Nate Vickery is a business technology consultant mostly engaged in management and marketing for SMB and startups. Nate is also the editor-in-chief at a business oriented blog Bizzmarkblog.com.