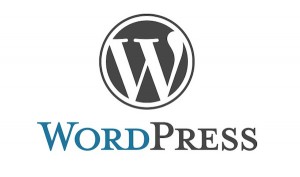 WordPress is one of the world's greatest, if not the greatest, open-source platforms available. Powering over 26% of the world-wide web, it is the world's most popular Content Management System with a market share of over 54%!
With its great ease comes great flexibility and plenty of opportunity to optimise your WordPress website for maximum performance.
Here are some tips to get your WordPress website optimised to the maximum!
Optimise for SPEED!
WordPress comes with tons of plugins to optimise for speed. Starting with a nicely designed WordPress theme is the first place to start as nice clean code will make it easier and quicker for your website to render.
The second area to help improve your WordPress website speed is to enable caching. Caching enables you to store files and images on your server or your visitors browser for quicker loading when they revisit your website or browse through other pages. The plugin WP-Rocket, comes highly recommended.
The third way to improve the speed of your WordPress website is to optimise your images. PNG images can be of a very high quality and a small file size. You can compress your PNG images before uploading over at www.tinypng.org or install their incredible WordPress Plugin.
Optimise for SEO!
WordPress is considered by many to be the best Content Management System that there is for SEO. WordPress is considered the best platform for SEO as straight out of the box it is SEO friendly, it comes with Permalinks, Header & Title tags and Mobile Optimisation as standard – All factors which help improve your SEO.
Considered by many to be the holy grail of SEO plugins, The Yoast SEO plugin is the #1WordPress SEO plugin on the market today.
Yoast enables you to optimise your WordPress website for SEO and write better content. Using a simple traffic light system, Yoast gives you a score for your SEO efforts and suggests ways for you to improve upon them.
Not only does it help with SEO, Yoast also helps you write incredible Meta Tags which are key to SEO as you need people to click on them inside the Search Engine Results.
Yoast helps you write better content as it also takes into account the Flesch reading score which rates how easy or difficult your content is to read, in turn improving user experience and usability and helping to improve your SEO.
Yoast will hold your hand every step of the way, you no longer need to worry if your Title Tags, Keywords and URLs are SEO friendly as Yoast gives you a checklist, a score and offers ways to maximise them.
Optimise for Security!
Being the world's most popular open source platform, WordPress also comes with its security risks. There have been many mass hacking attempts that have spread through WordPress websites and shared servers like wildfire.
Whilst WordPress may seem vulnerable at times, it's actually easier to protect your WordPress website than it is to hack one.
Firstly make sure you use a strong username and password for your login page, use a password generator to generate you a secure password.
Secondly, you can rename your wp-admin page using this plugin. This can help stop bots who automatically scan for the default WordPress Admin URL.
Thirdly, you can protect your WordPress Admin login page with HTACCESS and add an extra layer of password protection.
Whilst these only stop hackers getting into your website through the admin panel, skilled hackers can get in through vulnerable folders, such as your uploads folder. The best way to fully protect your website from every angle is to use the Sucuri plugin.
Sucuri lets you set alerts every time someone tries to login to your website and successfully logs in to your website or fails to login. You can block users from logging in by certain usernames and also IP addresses.
Better than that Sucuri helps you recover from a hack attack and helps you to prevent one by locking down or "hardening" your vulnerable files and folders to prevent them from being hacked.
Optimise for Users!
Optimising your WordPress design & website for users is the foundation to improving your conversions and one of the factors that can improve your SEO rankings.
A reported 38% of users will stop interacting with a website if the layout is ugly and a further 66% of people will spend up to 15 minutes reading content if the design is considered to be beautiful – According to SEO authority Neil Patel.
What's bang on trend for 2017 is personalisation and this will only get bigger. Personalisation is much more than putting someone's name in a bulk email blast, its giving them a tailored experience around your website and follow up marketing based on their behaviours.
This means giving returning visitors a different experience to first time viewers, it means if you run an eCommerce store and a visitor is looking at yellow trainers for men, then you're marketing to them would be tailored showing them yellow trainers for me. If you run a website connecting buyers with hotel rooms and you have a customer looking for hotels in Birmingham, then your follow up marketing and messaging to them would be showing them hotels in Birmingham. It's based around their behaviours and their intent.
There are some other ways to optimise usability:
Be mobile friendly – Ensure your WordPress design is mobile friendly
Optimise your forms – Don't give users unnecessary fields to fill out, try using Contact form 7 for its ease of use and flexibility
Optimise the journey – Ask your friends, family or even go to usertesting.com, set people tasks and see how long it takes them to achieve them, use the feedback to remove steps and make a journey clearer and easier to complete.