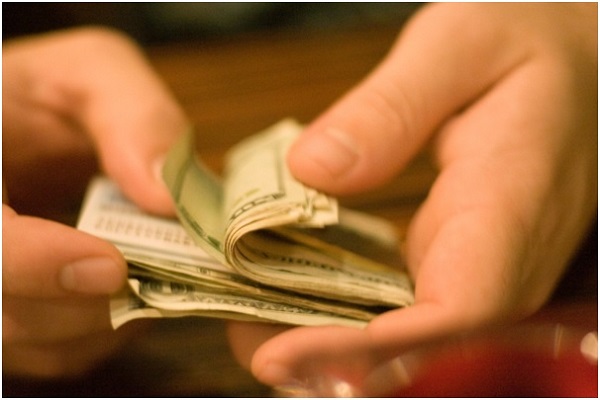 Earlier this week, when entrepreneur and philanthropist David Rockefeller – the last living grandchild of American oil tycoon John Rockefeller – passed away, there was immediate interest in who would take control of the Rockefeller fortune. The death of the steward to the multi-billion dollar empire also sparked conversations around the importance and difficulty in maintaining a wealthy family's fortune over multiple generations.
While the Rockefeller estate, which is estimated to be valued at roughly $3.3 billion USD, is most likely safe due to the strategic investment and philanthropic endeavors of the late David Rockefeller and the surviving Rockefellers, it is startling to know that approximately 70 percent of families lose their wealth by the second generation. It is even more alarming to know that 90 percent of wealth is lost by the third generation.
"Looking at the numbers, 78 percent feel the next generation is not financially responsible enough to handle inheritance," said Chris Heilmann, chief fiduciary executive of U.S. Trust.
These statistics reinforce a very important financial question, namely, how can the wealthy families of today ensure the fortunes they have built not only endure, but go on to continue prosperous growth?
The answer to that question could lie with the next generation of family wealth investors.
Driven largely by coming of age and adult millennials, one of the most popular trends at family offices, which are boutique-style investment and wealth management firms, has been what's called "impact investing". This relatively new investment and wealth continuation strategy focuses on investing in companies, organizations, and funds with the purpose of generating measurable social and environmental impact, in addition to financial returns.
Even though the concept of ethical investing may be relatively new to a lot of us, it has gained traction as one that delivers actual investment growth. In Canada alone, there is roughly $1.5-trillion in assets involved in some sort of responsible investing strategy.
"We have been seeing very significant growth in responsible investment assets over recent years, both in Canada and internationally," said Jason Milne, chair of the Responsible Investment Association board.
In fact, over the last two years, impact investing has grown by 49 percent and currently makes up 38 percent of the Canadian investment market.
Impact investing was also a popular topic at the 2014 The Campden North American Family Office Conference. The event, which brings together family office financial advisers and wealth managers from across North America, featured a panel discussion on Families Embracing the Future. Arthur Salzer, Chief Executive Officer and Chief Investment Officer of Northland Wealth Management, a Canadian investment management services firm, moderated the panel and the discussion around impact investing.
For Arthur Salzer, ethical investing offers a solution for those who want to know their investments are having a positive influence.
"Impact investing is bridging the gap between an investor's heart and mind," explained Salzer. "It is also offering a real resolution to generational investment issues, because it is a viable option for maintaining a family's wealth, while also supporting communities at home and abroad."
Panelist member, Justin Rockefeller, a fifth-generation member of the Rockefeller family, has established his own non-profit NGO called The ImPact, focusing solely on impact investing. The membership-style ImPact calls on wealthy families to make a 'pact' in relation to a positive social goal.
"I'm very proud of my ancestors, and the work that they did both with capitalism and philanthropy," says Rockefeller. "And I can point to many ways they improved the lives of people they've known but also people they never knew. I'm proud to be a part of that legacy, and I hope, through impact investing, I hope to build on top of that legacy."
For the Rockefellers, one of America's wealthiest families, impact investing has been one key to ensuring their fortune lasts from generation to generation; ethical investing is also helping the next generation make their own enduring mark.