by Aymeric Gaurat-Apelli, founder of Weekplan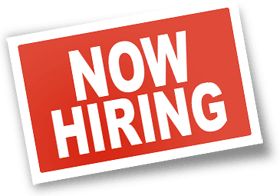 If you want to be the leader in your industry, you've got to keep the right people by your side. This is primarily the reason, that building an awesome team is high on the priority for every company. While good employees help you grow your business, bad employees hurt your brand name and and trigger a negative office atmosphere.
It is thus crucial that you streamline your recruiting and hiring system, before you can hire and reap positive results from great employees. Done inefficiently, finding the right workforce and on-boarding them could be daunting and exhausting experience at work.
Fortunately, we've got top 5 hacks that will help you recruit top talent with minimal hassle:
1. Promote your brand.
It won't be wrong to say that the best way to recruit employees is to incentive them to come to you. So your aim should be to build a brand that attracts or intrigues an employee such that it sends people running your way. This process begins by establishing a brand that turns heads and gains viewers organically. This also implies your brand having a strong, recognizable logo and mission statement that resonates with the worldview of your ideal employees. This is exactly what current brands Apple, Facebook, Walmart and Google are doing.
You can also go ahead with advertising your brand across social media to reach out to a greater audience. Simply because your candidates are active across multiple platforms, so your recruiting campaigns should have multiple channels.
2. Market your compensation package.
Money is indeed important, but remember it's not the only thing that drives top talent. Employees generally look out for a work environment that not just challenges them but allows them to innovate and strike a balance between their work and personal lives. This includes paid time off (PTO), the facility to work from home, opportunities to volunteer in communities and take a vacation once in while using unpaid leaves.
The core mantra here is to ensure that your company creates an employee value proposition (EVP) to use as a selling point with candidates. In a way, this describes what sets your organization apart from competitors and why people should want to work there.
3. Include your existing employees in the hiring process.
Sometimes the best hack to attract is to show off the fellow colleagues he or she will be joining there. Its pretty obvious that talented individuals aspire to work with top talent in their respective industries. Hence, showcasing the top stars already on-board with you can help validate why other high-quality folks should hop on.
Sharing the positive testimonials of your current employees can also be used as a recruiting tool for influencing your prospective candidates.
Begin by asking employees why they like working for your company and then share the feedback and anecdotes that your workers shared with you, to resonate with expectations of your ideal employee.
4. Filter your candidates and create a talent pool.
Quality and not quantity should be what you must have an eye for. Having a lot of candidates isn't always a good thing. If a major chunk of these are under qualified or uninterested or just a poor fit in your company culture, then you should take a hard call in dropping them. Make sure to be strategic with your filtering.
Filtering in a strategic fashion would also help in creating an optimal talent pool. This pool should not just consist of the candidates you're currently in talks with, but of the ones you've had a word with in the past and wish to speak to in the future as well.
5. Ask the right questions.
This has got to be central to your hiring process. Simply said, you can't just ask someone if they're a jerk or not, but you can definitely ask questions that'll help you figure it out on your own.
For instance, if you enquire with someone as to why they left their last job and they end up blaming someone else, it's important to follow up with another question. If the blame game continues, it is probably time look to for another employee.
Other important set of questions could be where do you see yourself over the long run or what makes you get up in the morning. The answers to such questions will not just introduce you to the personality traits of an individual, but his/her thinking as well.
So go ahead and use these 5 hacks to acquire the best of the talents to be a leader in your industry. At the end of the day, it's not the sales or the revenue that makes a company great, rather its the workforce it boast of.
Aymeric Gaurat-Apelli is a software consultant, programmer, blogger and the founder of Weekplan, a weekly planner web application. Read more by him here.