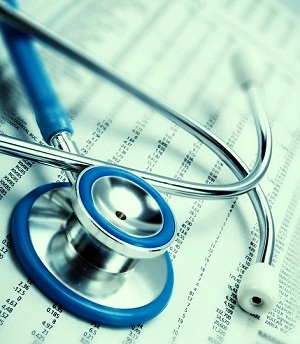 Are you in the process of starting your own healthcare business? Deciding to establish your own healthcare company has the potential to be a commercial success and could be one of the best decisions you ever make. However, when you are starting out, there are certain obstacles you need to overcome.
Money is often one of the main concerns of startup owners, so it's vital to address this issue straight away and ensure that you can get the funding you need to move forward with your business venture.
Below are some of the things you should do to ensure that you get this funding:
Make Sure You Have the Appropriate Qualifications and Experience.
First of all, you have to invest in yourself and ensure that you have all of the relevant qualifications and experience required to run a modern healthcare business. A wide range of online MHA degree courses are available that will equip you with the skills and knowledge required to make better business decisions and control your business in a more professional way.
Having an accredited and respected healthcare qualification such as an online master of healthcare administration in strategy and innovation will also instill more confidence in any potential investors or grant agencies who are deciding whether or not to fund your new business.
Find out How Much You Need.
Before you look for funding for your startup, you need to know your facts and figures. You will need money to cover the cost of equipment, a business premises, staff wages, and other outgoings. You may need help from a business consultant or financial expert at this stage, but getting this task right should be your priority. Once you know exactly how much you need, you can plan ahead with more accuracy and dispel any fears investors or other financial contributors may have.
Create a Comprehensive Business Plan.
Ideally, you should draw up a comprehensive business plan. This will be your business's road map and it should clearly state your business goals and aspirations. These goals and aspirations need to be realistic and based on facts.
A typical business plan includes an executive summary, a company overview, details about your target market, the products and services you intend to offer to your market, marketing and sales activities, deadlines for each activity, the employees you intend to hire, a financial plan, and any other relevant information that will convince other people to fund your project.
Find out What Funding Options are Available.
Unfortunately, many startup owners accept the first funding option they are offered and this can be a costly mistake in the long run. To avoid this issue, make sure you know what funding options are available for the type of healthcare business you intend to establish. You may be entitled to apply for certain grants or other financial assistance, and this can often be a more straightforward and affordable way to get funding than having to depend on an investor who may want ownership of part of your new business.
The quicker you can get access to funding, the quicker you can create and grow your new company. However, make sure you follow the tips above before you start your new healthcare venture.