by Rocky Chan, business consultant for Enterph.com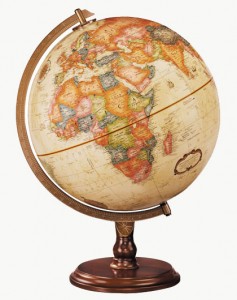 Startups caught the attention of venture capitalists as far back as three decades ago. At the time, most startups were from the internet's dot com side of businesses, as the outlook was bullish then. Unfortunately, a number of them had an early exit from the business scene due to ineffective business plans and/or unsustained revenue for their investment.
Despite that slump, some had a great game going in getting their businesses launched in the years that followed. As recent as 2016, for example, many business ideas from great minded entrepreneurs came to life, including those related to cancer cure, fast internet connectivity, business news, self-driving trucks, drones for relief operations, and so much more.
For what they bring to the table, startups are indeed changing the economic landscape in ways that extend to job generation, innovation of products and services, and equal distribution of opportunities among businesses.
Things You Need to Know About Starting a Startup Business.
If you're looking to invest in or launch a startup, you need to understand some basics about the business such as the following:
Nature/Characteristics of Startups.
You have a startup when your company is in its first stage of operations. Initially, you get funded by entrepreneur founders who want to develop a product, service, or solution which they think the market needs and demands.
Over time, as you scale your operations, you may need to source additional funding from venture capitalists to mitigate high production costs or limited revenue.
Rationale for Startup Investments.
Here are the most common reasons for investing in startups:
        Potential large returns on investment
        Diversification of business portfolio
        Business acuity
        Enhancement of retirement-related investments
        Vision for contributing to societal change
How or Where to Find Investors.
Launch Platforms for Startups.
A number of platforms that cater to startup players provide information, research, funding, and mentoring to help you locate and connect with investors, as well as launch your business eventually. Some notable startup platforms include startups.co and Gust.
Angel Networks.
Angel investors provide everything that startups need — from funding, mentorship, professional advice, and access to investors in their network. You can search for angel networks by area and platform type.
Crowdfunding Sites.
They come in all forms and sizes — from those who are interested in projects that generate the most buzz (think Kickstarter and Indiegogo), those who are helping others realize their dream (i.e. RocketHub), to those who are willing to fund new ideas (like OurCrowd).
These sites have their specific focus and unique ways of incentivizing investors, so make sure to choose the one that fits your business goals the most.
Incubators and Accelerators.
Startups are like a baby that you need to nurture, while incubators and accelerators are there to help you grow your business. They are investors who provide you with all the resources you need, including seed money, physical space for your startup, advice, and connection with other investors in their network.
In exchange for funding your business, business incubators and accelerators may want a stake in your business depending on agreed terms and conditions.
Professional Social Networking Sites.
You can gain investor connections from professional networking sites, whose aim is to help you connect with investors from other countries so that you could launch your product or service on a global scale.
Private Equity Firms.
They are traditional sources of investor funding for start-ups considering that they have attractive growth potential catering to a wide range of industries. Private equity firms work by selling their stake when a significant profit has been made as a result of investing in your startup.
Online Lending Platforms.
In cases when bank loans are proving to be restrictive for your startup, you can explore similar sources in the form of online lending platforms. They aim to help small businesses take off the ground, and at the same time, make money from loan profits.
Personal Marketing Efforts.
You could also promote your startup via your own online marketing campaign, which you could put out on your website, guest posts on credible blog sites, personal blog posts, and social networking and media outlets.
Startups and their investors need to be celebrated for their great vision and for disrupting the business culture across communities. The road to success may often be rough, as there will be rejections along the way, even right at the outset. Still, one should just keep going until the business finally sees the light of day.
Rocky Chan is a lawyer and business consultant for Enterph.com. He excels in corporate formation, immigration procedures, and client relations. Rocky's skills were honed by his career with some of the country's top law firms and his craft in the field of foreign investment consultancy in the last 7 years.