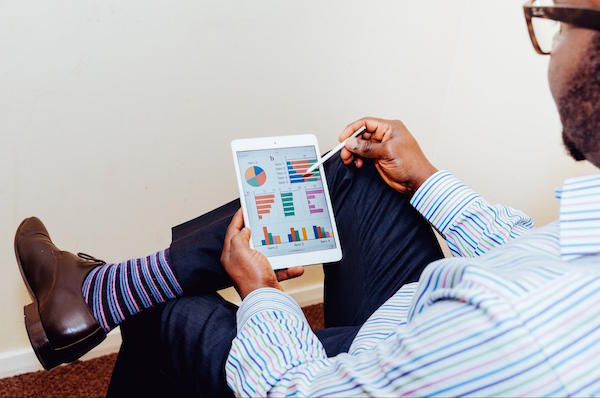 Financial technology, also known as fintech, is changing business in a number of ways, and the value it provides for the average investor will only accelerate the transformation. Fintech affects every aspect of the financial sector, may it be investing, money transfers, online purchases or banking.
Let's look at how fintech startups are completely transforming the world of business and finance:
On Demand Financial Products.
Fintech startups and those who have been in the market for several years are revolutionizing the financial market by offering much faster loan processing. Whether it is a crowd-sourced lending site's ultra-fast app-based mortgage process, it is increasingly possible to request and be approved for loans in a matter of hours instead of days or weeks.
Big Data Brings Personalized Services.
Big data has allowed many companies to automate "manual" underwriting. Processes can be automated to generate standard reports on someone's payment history, bank deposits and other information. This makes manual underwriting almost as automatic as pulling someone's FICO score and approving or denying a loan on that basis.
Another variation of this is the personalization of insurance through data analysis, allowing drivers to save on auto insurance with pay as you go auto insurance when the tracking devices show that they have safe driving habits. The analysis of "big data" also allows companies to offer insurance to markets that have never had it before, such as offering crop insurance to subsistence farmers for a few dollars per acre to replace their seeds if the harvest is wiped out early in the season.
Payment Processing Via Apps.
One of the biggest advances fintech has brought to small businesses and sole proprietors is allowing them to process payments via apps. For example, Square lets you process credit cards by swiping them and running the transaction through your smartphone. Stripe allows small businesses and individuals to accept Apple Pay. These apps allow Girl Scouts to receive credit card payments and Apple Pay for cookies, while someone at a flea market can use the same apps to sell items to those who don't have enough cash.
Payment processing via apps is revolutionizing the developing world. Instead of trekking to a Western Union and paying heavy fees to send money home, remittances are increasingly sent via apps to family in the home country and available for withdrawal at an ATM or electronic payments immediately. Processing fees and wait times are reduced for the poorest in the world. Digital payments allow people who've traditionally been shut out of the formal financial system to pay utilities and school bills.
Wealth Management and Automated Investing Services.
Automated investing services, also called robo-advisers, use big data and machine learning algorithms to offer personalized advice for a fraction of the cost of a human adviser. These industry-leading online brokerage firms are able to offer advice to their clients anytime and anywhere, while keeping account minimums and fees low.
Cryptocurrency.
Cryptocurrencies like Bitcoin have a shady reputation due to the anonymity they provide, due to the stories that pop up about ransomware demands for payments in Bitcoin. Bitcoins and other cryptocurrencies also offer a way to launder money around financial controls, which is why Bitcoin and other alternative digital currencies saw demand boom as India demonetized and various European Union nations shifted to negative interest rates or even bail-ins. Cryptocurrencies also provide consumers a private way to donate money or buy items without worrying about currency fluctuations.
One side effect of Bitcoin's Blockchain is the promise it has of providing a more decentralized, transparent and secure way of exchanging money and hard assets. The legal mess created with collateralized home mortgages sold and resold through mortgage backed securities would have been avoided had blockchain technology been used. Now blockchain is used to track money, gems and even vehicle titles.
Conclusion.
Fintech startups are offering financial products like loans in record time while reducing the work required by financial institutions to evaluate risks. Customers get customized offers and personalized service at a fraction of the former cost. Cryptocurrency has received a bad rap but the blockchain technology promises to bring greater transparency and tighter tracking of assets over the long term.
Automated advisers allow investing firms to offer advice at a low cost to most clients, permitting them to operate with lower account minimums and fees, and thereby making it easier for accountholders to keep their investment gains. Big data and artificial intelligence of that data are allowing businesses to assess the risk of serving the unbanked and other traditionally underserved markets.