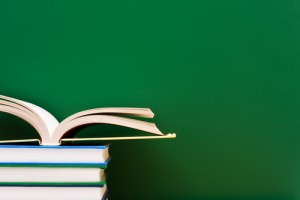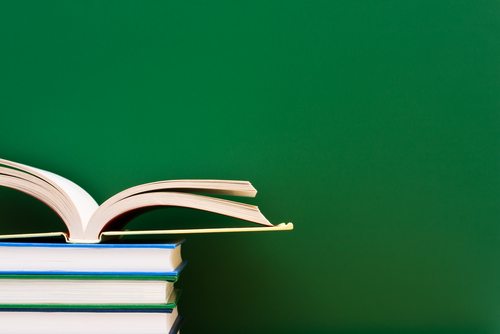 We were all taught that the path to success was simple and methodical – do well at school, do the same at uni, and you can't fail to get a good, high-paying job.
Now millennials around the world are coming to terms with just how outdated that idea is.
Positions are insanely competitive, and even a CV loaded with the name of an Ivy League university doesn't guarantee you anything except mountains of student debt.
So today, those who're eager to get ahead are undertaking further education and work experience at the same time by studying around their jobs.
A balancing act.
And it's easier than ever with the rise of reputable online universities.
No longer something to be sniffed at, Virtual Learning Environments from the likes of Anglia Ruskin University offer participants the chance to earn a distance learning degree in their own time and at their own pace.
But that doesn't mean balancing study with work isn't difficult.
Staying motivated and on top of deadlines can be challenging when you're also dealing with a busy office, so we're sharing a few tips that'll help you do it all.
#1: Be honest.
Unless you admit you're struggling, no one will be able to offer any help. Be honest with everyone, including your flatmates, family, friends and employer.
Make everyone aware of deadlines you're likely to find stressful and, you never know, they might just be able to lighten your workload or take care of your share of the chores for that week.
#2: Work in your own way.
If your brain functions better in the evening then schedule in an hour of study time post-work, or if you struggle to stay awake past nine at night then hit the books for half an hour during your lunch break.
Figure out what's best for you and stick to it.
#3: Be organised.
As soon as your course schedule is out, take note of every key event and deadline. Set reminders and countdown warnings on your phone and work computer so nothing can sneak up on you.
Time management apps designed to keep students on track, like Evernote or Timeful, are worth a look if planning isn't your strong point.
#4: Stop procrastinating online.
Put down your phone and close that Facebook window you have permanently open, you're just wasting valuable time stalking friends and updating your newsfeed.
We know it's easier said than done, but follow a few digital detox guidelines and it'll do you the world of good.
#5: Have a break.
Pushing yourself to the absolute limit 24/7 isn't a recipe for long-term success. Give your mind a break and relax.
Set aside a day a week when you leave work and uni behind, and you'll feel much more engaged the rest of the time.
Do you have any other top tips for balancing online learning with a job? Leave a comment and let us know.