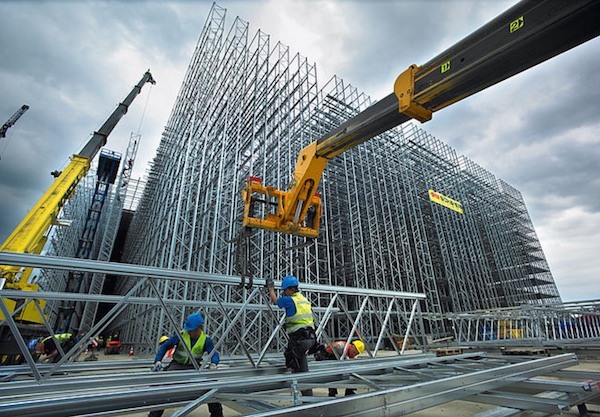 by Paul Murray, Director of Jem Design
Starting a construction business can be profitable for you under the right circumstances and with helpful advice. Whether you're someone who has some experience in the construction industry or a veteran who wants to venture into something different, opening a construction business needs a lot of research and study.
There's a lot of business consideration before you can launch your startup. You have to learn how the industry works, what licenses are needed, the type of people you need to hire (or if you need to hire at all) and what laws you have to comply with.
Here are the things you will need when planning to start a construction business:
1. Partner.
Two heads are better than one, remember? Plus, you need someone to share the burden of everyday tasks.
How do you choose a partner? It's not easy as you think. Your partner should be someone who you can work with comfortably and who can contribute something new to your startup. You can choose a colleague in the construction industry or a friend who has knowledge on how to start or run a business.
Having a partner not only divides the workload, you also have someone you can brainstorm with or collaborate creative ideas together.
2. Business Plan.
Most businesses have more chances of growing if they have a solid business plan. A plan is what guides the business towards achieving its goals, especially during the early days.
What should be included in your business plan?
An overview of your business concept
Your operations plan
Market analysis of the construction industry
The services you will provide and your specialties
Your marketing strategy
Competitive analysis
Forming your management team
3. Professional Advisors.
We all know that it's hard to make it on your own, especially in a competitive and high-risk venture like the construction business. You need experienced and professional advisors who can advise you on which path to take and which mistakes to avoid. You can learn from their wisdom and experience to guide you in running your new business. Having expert advisors will not only make your venture smoother, it will also save you a lot of money and time.
4. Pricing and Estimating Process.
Being in the construction industry, you're already familiar with how clients request for a quote or an estimate. Most clients want a fixed price for their project – including labor, materials, equipment cost, overhead costs and your profit expectations.
To avoid quoting prices below the actual cost, you should develop a pricing and estimating process that will enable you to provide accurate construction project costs. You can choose from a wide selection of construction estimating software online to help you come up with accurate quotes for your clients.
5. Insurance.
Protect yourself and your business against claims for personal injury and property damage that may arise during your operations. Having proper business insurance gives you the security you need whenever an accident or a disaster happens onsite. Choose an insurance that will give you sufficient coverage.
6. Licenses and Permits.
You can't start operating without these requirements. Research the things you need before starting a business including:
Government licences
Permits
Approvals
Registrations
Codes of practice
Standards and guidelines
Launching a construction business requires careful planning and strict attention to details. Only through extensive preparation and research will you ensure the success of your startup. Of course it will not be smooth at first, that's how businesses are. But overcoming these challenges will allow your business to stabilise and grow year after year.
Paul Murray is the Director of Jem Design, one of Australia's leading engineering firms providing innovative engineering solutions in Civil, Hydraulic & Fire services. With more than 25 years collective practical experience within the construction industry, Jem Design consistently provides proficient, reliable and cost effective solutions to itsclients. You can connect with Paul here on LinkedIn.