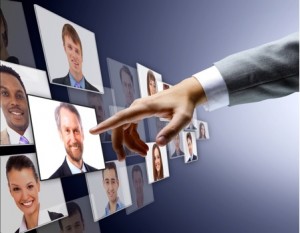 Video conferencing has grown in leaps and bounds. From the blurry sound environments and sketchy visuals to connecting issues, the technology has evolved a great deal to provide businesses with the kind of connectivity they need to win their markets everywhere. But plenty of companies still sit on the fence, unwilling to invest in the tool and integrate it into their communication platform.
If your company shares the same view, here's a rundown of misconceptions about video conferencing use you should stop putting any credence in:
Audio conferencing is enough.
Not really. When you need to discuss a point or argue changes in a project, it's hard to cover everything in an email. Also, long discussions could result in confusing email threads. It's not going to be easy for the rest of the group to follow the thread of the conversation. They can't see you, and you can't see them, so it's easy to miss out on any signs of whether they like your proposal or not. Site Pro News says about 55 percent of all the communication we do is non-verbal. By opting for video meetings, it's going to be easy for you to get a gauge on what the people on the other end of the camera is saying and can make on-the-spot changes in your delivery, presentation and points. That's going to increase the chances of you and your colleagues resolving any issues and coming to a peaceful agreement.
Free conferencing gets the job done.
Free conferencing systems can do in a pinch. But if you want to build your business, you need tools you can count on. Paid services are a whole lot more reliable and credible. Communication is such an integral part of your business that relying on tools that could go any time isn't going to be the best way to keep your company ahead of your competition. Also, paid conferencing systems offer a slew of upgrades and features that can completely change the way you do business for the better. It could streamline your operations, allowing you to save time and money, says Buzzle, while providing you with a means for growth. So if you want to take your communication strategy to the next level, you'll need to invest in the right tools. Start by choosing a video conferencing system that's suitable for the needs of your business and the limits of your budget.
It's hard to use.
Group video collaboration from industry-leader BlueJeans turns this into a bogus claim. With systems like this already out in the market, companies have no excuse not to give the technology a try. If you're worried about ease of use, these tools will have you doing business video meetings in no time. So if you still think using the technology is going to be difficult—to the extreme—it's about time you rethought your stance and discovered just how easy it is to use and understand the technology. The simplicity and ease of the technology is going to be enough to give your company the edge it needs to reach out to your market and trounce your competition in a way that wasn't possible before. So don't think the system is going to be too complex and difficult for you and the rest of your team to learn and adapt to. With the proper training, you can look forward to how video conferencing technology can change your business to keep it competitive and relevant in the future.
Deployment is expensive.
Cloud-based software solutions eliminate the need for any expensive hardware. So you won't have to spend a small fortune on equipment. Users can connect to the software via their laptops, mobile units or tablets. So if you're running late to the meeting and can't get to the office on time, you can simply log in via your laptop or mobile. That kind of anywhere, everywhere access doesn't cost an arm and a leg with many credible service providers. And because there's little hardware involved, you won't have to designate a small IT team just to keep things running smoothly. No need to get help from the IT department just to set up a call or troubleshoot. The easy and convenient to use system makes video meetings a piece of cake. And because face-to-face meetings mean better discussions, faster decisions are made, and delays in the production line are prevented. This can give you a ton of cost-savings, which will more than make up for any upfront costs you get when you have the technology installed for the first time.
So don't let these misconceptions make your company miss out on one of the best communication tools around. Do your research. Find out what kind of system suits you the best. And then start taking advantage of it. It won't be long before you see how much it improves your business.