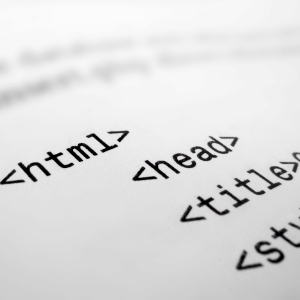 When you grow tired of working for others and spending long hours in the office, you might dream of running your own business and working from home. Flipping websites is just one way you can make some extra cash, and flipping websites might help you make enough that you can quit your full-time job.
Similar to flipping houses, the process requires that you buy and develop or design your own sites and then that you sell those sites at a profit.
Even if you have limited site building experience, you can still flip sites to those in need.
Choose a Name.
Choosing a name for your site is the first step. You need to think of names that will appeal to certain types of buyers. If you want to flip and sell websites to commercial business owners, you need to look for names that relate to specific categories and types of products. Using a name checker is a great tip. These checkers work like search engines and let you search for a name to see if it is currently available. Many checkers will give you a list of similar domain names that you can use too.
Pick Your Host.
Once you have a name picked out, you need to decide where to park your site and which host to use. A host is a website that gives you space for your site and provides you with a URL that directs people to your site. As you compare hosting companies, you need to think about factors like the amount of space allowed, the total cost and ease of use. If the hosting company offers tools, plug-ins and extensions, you can more easily add to the look of your site and build it from the ground up.
Build the Site.
The more work you put in to your site, the more money you can make later. At the same time though, you don't want to spend so much time working on that site that you do not get a good return on your investment later. Many people looking for a website want one that has fully formed pages already available, including a frequently asked questions page, an about us section and even a page on payment information. Think about what shoppers want in a site as you work on building a page that you'll sell later.
Sell the Site.
Though there are a few different ways to sell websites, one of the best ways is through an auction setting. In an auction, buyers decide on the value of your site. You can let them know how many pages come with that site, the extensions that you included, its URL and other information. Many auction sites will let you put a reserve on the auction to ensure that you get the price you want. You can also advertise and sell your site online. Though flipping websites can take some time, you might make more money than you expected off the sites that you create.