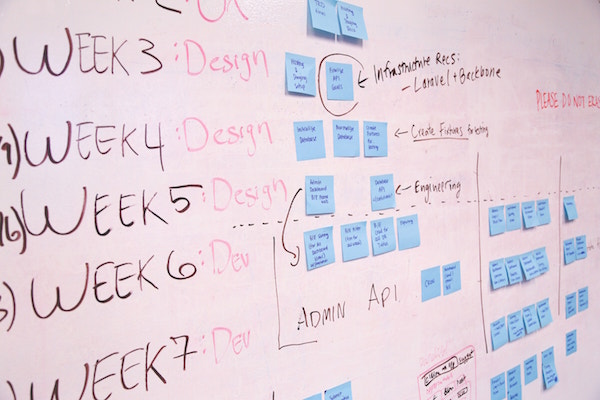 Getting your product successfully funded is no easy feat. It takes hard work, perseverance, and of course, a quality product. With more campaigns being posted every year, competition is fierce, and campaign owners are fighting for a piece of the pie.
The barrier to entry is lower than ever, and more hopeful entrepreneurs are coming up with startup ideas of their own to take them to next level. With these four tips, you'll be better equipped to take on the crowdfunding world with ease and achieve your funding goal.
Tell Your Story.
The great thing about platforms like Kickstarter and Indiegogo is that it gives you the opportunity to educate potential backers and future customers about your product. There's no other way to get this up close and personal with your target audience. Not only do you spread the word about your product, but you get to tell the story behind it. And on crowdfunding platforms, that story is an integral part of the buying process.
Your story is essentially your pitch. The goal is reel the viewer in. You should be able to engage them rationally and emotionally. This is the "what" and "why" of your product. Your story could be about yourself, the product, your company, or even a customer who you've impacted with your product. Furthermore, it should always be delivered in the form of a video. Videos have been statistically proven to increase the chances of achieving your funding goal by 85%. The text you use throughout the campaign should supplement your video, providing a deeper context.
Marketing & Outreach.
Regardless of the platform you use, your success is proportionate to the amount of marketing effort and outreach you put in. Many successful campaign owners develop thorough marketing plans prior to launch. You should be taking advantage of two key drivers: social media and publications. Social media advertising is a no-brainer. The great thing about social media advertising platforms like Facebook is that you can work with nearly any budget and have several ways to publish your ad.
Additionally, there are companies like Agency 2.0 and 104 West that focus specifically on crowdfunding campaign and have the relationships to get your story out. Typically, they take a percentage of campaign earnings as part of the contract. If you're opting for the DIY route for public relations, do your research before pitching to editors. There are clearly outlined DOs and DONTs if you take the time to investigate. Always address the editor by name, and read several stories they've published in the past to make sure your campaign is something they'd be interested in.
Give Great Rewards.
Your rewards should easily help your potential backers understand what's in it for them. They encourage your target audience to contribute to your goal. This is also where you can have fun and be creative. Some campaigns have gotten press on the merit of their rewards alone, which can range from $1 digital shoutouts to over $1,000 for custom, high-end products.
Check out Indiegogo and Kickstarter blogs for reward inspiration. Kickstarter published a list of creative campaign reward ideas to use as a springboard for rewards of your own. Additionally, take a look at competing campaigns and how they handled their reward options.
Try limiting your higher-tier reward(s) to a certain number. Limited offers tend to create a sense of urgency and scarcity. For example, if your product was a phone case that also printed photos, a limited high-tier reward might be a custom case with a photo of the backer's choosing. You wouldn't want to allow an unlimited amount of backers to pledge for a customized reward. This would easily become hard to manage and logistically on the difficult side to handle.
Be Prepared To Deliver.
When you start a crowdfunding campaign, you are essentially entering an agreement with your potential backers. You're promising them that with their help, you can bring the product to market. In return, they are putting their trust and money into you and your product. You should be able to fulfill your orders and deliver your rewards as promised.
This seems like a simple tip, but many campaigners learn the difficulty of shipping hundreds of rewards the hard way. Products like the Pirate3D printer, which raised almost $1.5 million, just didn't have the capital to fulfill their orders. And they weren't alone. According to a recent study conducted by the Wharton School of the University of Pennsylvania, 9% of campaigns failed to deliver rewards between 2009 and 2015.
To deliver your rewards efficiently and on time, it's best to get a logistics partner that understands the importance of getting your items out to backers. This cements the trust you have with them; if you ever want to expand on your product line and/or create a new crowdfunding campaign, you have a proven audience who is willing to invest. If they have a bad experience, which could entail not receiving exactly what they ordered or not receiving anything at all, they'll likely never work with you again.