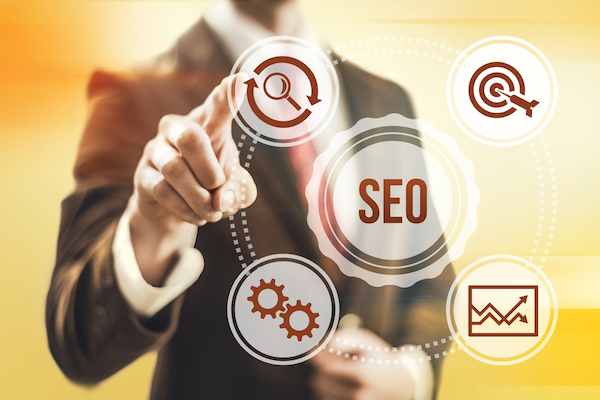 by Senko Duras, co-founder of Diversis Digital and Point Visible
In this digital age where the world has been transformed into a global village, you cannot wish away the need to get your business online. It thus goes without saying that a website is one of the first things you need to invest in when setting up a business.
When your site is up and running, the next challenge that comes your way is how to attract quality traffic without any added costs. To help you hack this obstacle, we have highlighted some useful tips that you can follow to increase your website's ranking, build authority online, and create brand awareness without spending a dime.
1. Get Your Site Optimized for SEO.
One of the common mistakes people do is to fail to optimize their websites. If you are not privy to this at the point of designing your site, get someone who can do the job and optimize the web pages at no added cost. This will simply involve setting up quality meta and title tags in your code. On the other hand, if you have basic web programming knowledge, you can easily get this done by following simple online tutorials. Optimized websites have higher chances of being found in the search engines.
2. Register Your Site With Search Engines.
People use search engines such as Google, Yahoo, Bing, etcetera to look up information on the internet. There are both popular and barely known search engines in operation. To increase the online visibility of your site, it is wise to register it with as many search engines as possible. This will make your site appear in the search results when users browse for information related to your company using the search engines you have registered.
3. Join and Contribute In Forums With Your Target Market.
Marketing yourself online requires you to interact with clients closely. You need to step out so that people can know who you are. Look for forums where you are likely to get most of your target clientele and signup. Become a regular and resourceful contributor who not only gives an honest opinion but shares helpful information as well.
The idea is to market your brand and what your business stands for. On your contributions, always have a link to your website. However, your posts should be in moderation and carefully selected otherwise your audience may think you are spamming them to just get viewers to your website.
4. Invest in Quality Content.
Consumers are in need of quality information that can help them in their daily lives. Carve a niche where you have expertise in and write informative articles. Make sure your headlines are creative and irresistible, and post these articles on several platforms. You can have a link in your bio data that connects to your site. If people find your information useful, they would love to know more about you and will surely follow the links to your site. You also need to be consistent and keep your audience engaged. In no time, your following will start to grow.
5. Embrace the Use of Social Media.
As social media platforms continue to emerge, consumers are increasingly sharing their views on diverse issues that affect them. By having free accounts on these platforms, you can reach millions of followers and successfully lead them to your website. Of importance is to maintain high standards of professionalism.
Manage your account well and always provide prompt answers to customer queries. Create helpful information that can be easily shared on these platforms. Integrate your social media accounts with your website too. As the content continues to be shared on these platforms, people will be curious to know about you or your business and eventually visit your site.
6. Make Good Use Of Your Company Email.
A business email feels more professional and less spam-like than personal emails. Start right by having a company email associated with your website. Make it a policy that all business related communications to clients must be done using official emails. Also, have the users incorporate a standard signature that has your brand, mission statement, and a link to your website. Incorporate an auto reply whenever you are out of office or likely to delay in responding to your emails. Every time these emails go out, it is an opportunity to advertise your website free of charge.
Conclusion.
Every achievement you make in getting your website known involves hard work. It may not cost you a dime but it calls for determination, discipline, consistency, and patience. If you stay focused, the number of visitors to your site will keep on increasing each day.
Which other tricks have you used to attract traffic to your website at a zero cost?
Passionate about digital marketing, entrepreneurship, growth and travel, Senko Duras is a co-founder of Diversis Digital and Point Visible. Senko loves testing new ideas, projects with unclear specifications and fighting pressure with chill out attitude.