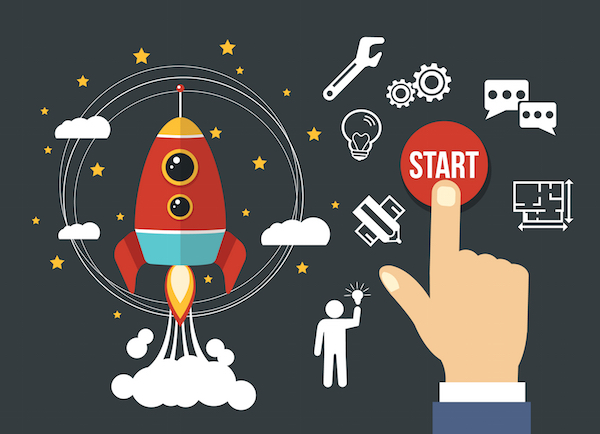 Entrepreneurs are both doers and dreamers. In the spirit of entrepreneurship, we are reckoned to go above and beyond for our business no matter big and small.
At times growth may not be as substantial as you may want it to be and you require more input or a different kind of information to add value to your business.
Therefore in the light of becoming a more successful entrepreneur, the little changes are the most significant. Therefore following simple habits can expand your network, boost your credibility and improve your work performance. Some of these habits are:
1. Make a new connection.
As an entrepreneur, you should be conversant with at least three social media accounts for branding purposes. Social media is all about getting a wider network and getting more customers for your products and services. With that said, make a point of sending invitations or Facebook request or follower requests per day.
For example, via LinkedIn, don't send out a general invitation. Personalize the invitation to open the door to dialogue and show interest in the consumer at hand instead of appearing aloof or cliché. However, any platform that you may use ensure that you do not come across as pushy. This may be a turn off to potential customers or laxity to already loyal customers.
2. Follow a reputable, highly regarded blog.
Being in the know of what is in your industry is crucial. Lagging behind in any industry you are in may cost you more than you expect. As an entrepreneur, you should be in constant need to know about the trends and developments in your industry.
The more you know, the more credibility you have, the more trust you have. Ensure that you are in the loop of any developments and adjustments in the industry. Following a reputable blog will help you be at the top of your game.
3. Be in the business.
Always be helpful to other professionals. This is not merely networking; it's creating business friendships and going the extra mile of cementing them. Having contacts in your phone is not enough, develop your relationship as you may not be the only one they are familiar with in the business.
Therefore share an article you feel they may find interesting; introduce them to someone that may work with cohesively; give their business a shout out on social media or invite them to business luncheons relevant to their enterprise.
Doing this will help you secure a certain level of loyalty from multiple standpoints. This, in turn, increases more referrals and consequently more customers.
4. Commit to the best.
Always put your best foot forward when it comes to all your customers. Treat the biggest client as well as the smallest client. Do not allow them to see the variations regarding service provision. This will build your repute vastly and will make each customer feel valuable. Bring your 'A' game to every situation and showcase your professionalism. 
5. Communication is essential.
Always ensure that you key in the correct information at all times. Communication is the basis of all business ventures. Therefore, good communication should be blatant. When emailing, writing letters, inboxes on social media should be free of spelling mistakes, poor grammar or punctuation as they will make you appear unprofessional. Ensure that you are not abrasive in all your replies, always come off as helpful and delightful in helping.