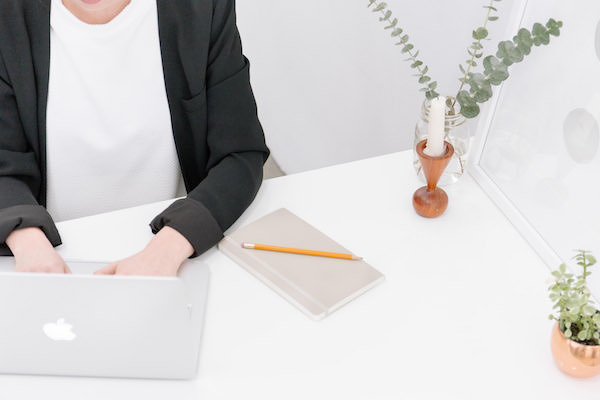 Keeping up with all the latest gadgets and gizmos can be tiring, especially in this fast-paced digital age. However, in business, in can be essential for keeping ahead of the game, especially when trying to compete with the big leagues. Your staff may be the most competent and efficient human beings available, but equipped with ancient tech, you might as well be taking fists to a gunfight.
In order to arm yourself against the business giants, here is some technology that you should be picking up right now:
Cloud-based Storage.
Don't shell out on an expensive shared network. Use the Cloud to store your files and documents for free and save up on storage space. Cloud technology also allows users to access the same document remotely and work on it together – a great training tool for correcting other people's work. You can also set up all your emails to be sent to the cloud to free up storage space in your inbox. This magical technology also makes it much easier to send huge files that before were a mission to send by email. Popular services include Dropbox, Google Drive and OneDrive.
Digital Timesheets.
Keeping a record of employees' hours can be a real headache. Why not use Avaza for it? This software is one of many digital timesheet programmes available on the market that can do all the calculations for you quickly and efficiently. You'll no longer be prodding around on a calculator, manually trying to work out people's overtime and sick pay. Timers can also be set to find out that exact time an employee starts work – a great way of keeping an eye on those working remotely.
Video-calling.
There's no need waste time and fuel travelling miles to have a twenty minute meeting with someone. Simply use Skype or another video-calling service and host the meeting from the comfort of your office chair. Video-calling allows you to still have that face-to-face interaction unavailable on a phone, so you can actually see the person you're talking to. You can also give presentations this way and share images and diagrams. A pub lunch may be a good excuse for a nice meal. But it can be time-consuming and in a busy office environment, time is everything.
Smartphone/tablet/laptop.
Many business owners still use nothing but desktop computers, because they seem more 'professional'. However there are bounteous business uses to going portable. Having a portable device means that you can work on the move, when you commute, when you're at home, whenever you need to. It may be worth buying a smartphone or tablet purely for business use, to separate your personal life from your work life. There's nothing worse than meeting your friends in the evening and getting a constant stream of work email alerts. Similarly you can demonstrate things to clients on your business phone/tablet without personal texts and social media messages popping up. Also, for businesses with field workers, mobile devices can be paired with a service dispatch software to optimize employees in the field.
By all means, keep your desktop computer too so that you still have that steady workplace. Just know that you don't have to be rooted to your desk to work.