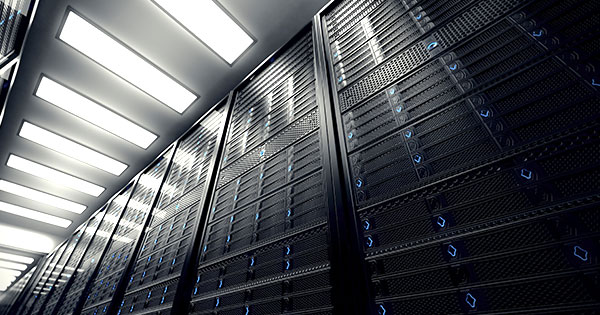 by Ashley Walsh, VP of Marketing for Formstack
IT problems can create major setbacks for small and medium businesses. Staying on task and accomplishing goals becomes a problem when technology needs get in the way. Resolving tech issues quickly and efficiently allows businesses to focus on more important projects that better the company as a whole.
Below are five time-saving hacks to streamline IT efforts and enhance overall performance and success throughout your business:
Hack 1: Standardize Service Requests.
IT departments often spend large chunks of their time addressing service requests. When these requests are complex and unorganized, IT teams can be overrun with chaos. Keep things simple and avoid the burden by using online IT service request forms. These forms create a standardized workflow or structured process that allows departments to quickly submit requests while helping the IT team compile the necessary information in an organized space.
Hack 2: Use Templates Whenever Possible.
Frequently used forms and documents can be easily transformed into reusable templates that eliminate the process of writing the same information over and over and, instead, allow you to simply add minor updates when necessary. Your team can build a template for responses to common maintenance issues or get a head start and streamline the approach by providing a standardized form with FAQs.
Hack 3: Eliminate Unnecessary Meetings.
Maximize productivity and avoid wasted time by cutting meeting times or eliminating unnecessary meetings all together. Intuitive information-gathering tools and internal communication platforms, like online form builders or HipChat, can replace a physical meeting by allowing team members to quickly share written information. For example, a project proposal form can gather project details in one place, all while using project management functions to notify team members and managers of pending approvals. With this technology, your team can save time and focus on more important priorities.
Hack 4: Implement a Project Management Tool.
Task and project management tools like Jell or Basecamp can also help eliminate unnecessary meetings. Using these tools to share status updates and project progress allows all team members to stay in the loop. IT departments often have many projects to tackle at once. By using a project management platform, they can manage their various priorities, tasks and communications in one place—instead of communicating through email, instant messages and other sources.
Hack 5: Keep Important Information Organized and Accessible.
Being able to easily find asset information, such as serial numbers, passwords and other security details, is crucial for an IT department. One way to avoid wasted time searching for this type of information is to have new employees fill out a standard IT information form during the new-hire process. The IT department can then collect asset information in one place and limit future search efforts.
Conclusion.
Although the IT team can provide an easy maintenance fix, there are many other priorities for this department to tackle. The IT department keeps the business functioning through managing assets, responding to service requests and controlling all technology functions. These five hacks will help your team members streamline IT processes, which will ultimately give them more time to focus on overall business performance and success.
Ashley Walsh has worked in multiple areas of the B2B marketing sector and is currently the Director of Marketing for Formstack, an online form building solution based in Indianapolis.