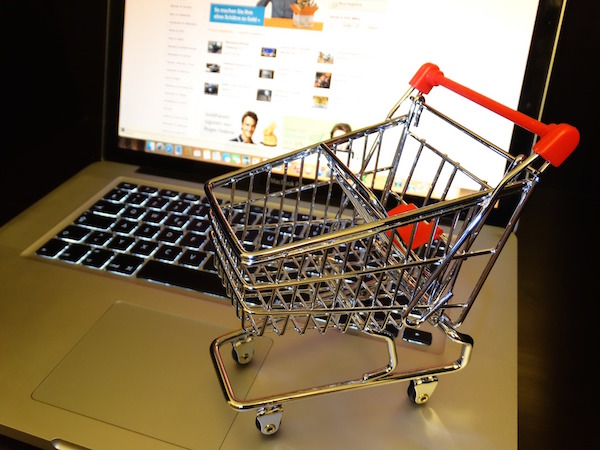 by Aron Hsiao, Marketing Communications Manager at Terapeak
In e-commerce, the holiday season is now beginning in earnest. Though shoppers aren't quite flocking to make holiday purchases yet, the time to prepare for the seasonal rush is now if you're an online seller.
While established businesses that have had success in previous holiday seasons already have the lay of the land, the last quarter of the calendar year can be a frustrating and confusing time for small-to-medium sized sellers, particularly those who are new to the business.
Here are ten key tips, from us at Terapeak, to help small-to-medium sized sellers who fulfill their own orders to make the most of the coming holiday shopping season — and to avoid losing their minds while doing so:
1. Prepare and track your inventory meticulously.
Nothing is more frustrating to holiday shoppers or sellers than an unavailable product, or worse, a refund issued because inventory information is a day or two behind the curve. Any failure keep stock availability of hot items during the holiday season is a lost sale; holiday shoppers won't wait. And if you commit the worse sin of accepting an order when you don't have product, only to inform shoppers days later, they won't be shy about letting others know about it in product review or feedback areas — and during the holiday season, having these kinds of comments following you can wither your sales volume just as you'd like it to peak.
2. Keep your inventory organized and labeled.
On a related note, nothing is more exhausting over the course of the holiday rush — or worse for sound inventory management — than trying to track down products that have already sold and that you know on paper that you have in stock. Even if you're a lower-volume seller, organize, store, and label your goods carefully, in advance, and on an ongoing basis. This ensures that fulfillment is a step-by-step process rather than a mad scramble to find products that you should be moving—if only you could find them in the stacks and stacks of unlabeled boxes cluttering your warehousing area.
3. Keep your parcel packaging sound.
It is often tempting to try to find faster, cheaper, easier ways to package parcels up for shipment. This temptation can be particularly strong over the holidays, when time is at a premium and strong holiday margins are a key goal. The holidays are also probably the worst time of year to experiment or skimp on packaging. Extra loads mean extra-rough product handling en route or delays trapped outdoors in inclement weather, just when shoppers are relying — more than at any other time of year — on a great experience the first time around. Do yourself a favor and stick with high-quality, tried and true packaging over the holiday season, even if it takes a little longer and costs a little more.
4. Print your own labels and schedule pickups.
If you're among the small-to-medium sized sellers that still turn up at shipping counters with bins full of parcels (you know who you are — we've all seen you), use the holiday season as a nudge to begin operating like a real business. These days, it's easy to print your own shipping labels; you can even weigh on a salad scale, print on regular paper, and tape labels to your parcels with parcel tape. Visiting a shipping counter during the holidays means clogging lines, navigating crowds, and leaving packages stacked at already overwhelmed locations, potentially putting your orders at risk as they sit, exposed, in busy areas. Save yourself the trouble and schedule pickup requests online.
5. Know and message the shipping calendar.
Get ahold of the cutoff dates for every shipping service that you use at every carrier that you use, and mark them in large print on your calendar. As cutoff dates approach, add disclaimers to your listings making clear that cutoff dates are approaching and risk of late arrivals is increasing, even as you promote urgency with shoppers to be sure that they beat these deadlines to get their holiday shopping done. Remember to provide handling time for yourself; don't accept orders for holiday arrival up to closing time on deadline day.
6. Stay abreast of regional weather advisories.
Weather often plays a factor in holiday shipping times, so stay up-to-date on regional weather issues and impacts on major urban areas. This enables you to message on delays in your listings or adjust expected delivery dates accordingly, and also gives you something to tell affected shoppers when they contact you with uncomfortable questions.
7. Communicate and scale well.
Failure to respond promptly to holiday shoppers or to provide prompt shipment tracking confirmation is one avoidable cause of cancelled orders and post-holiday returns. Plan as necessary to scale your fulfillment process so that orders continue to go out quckly, and prepare beforehand to message proactively, either using an automated service or a collection of cut-and-paste text, to confirm orders and likely arrival times. Include clear instructions on how shoppers can contact you and aim for same-day replies to inquiries to avoid spooking shoppers into ordering from someone else after cancelling their order due to impatience, after making a second purchase, or worse after issuing a chargeback when they didn't hear back from you.
8. Plan for busy weekends, especially in November and early December.
If you rely on staff, ensure that they're forewarned about the need to work on the weekend following the U.S. Thanksgiving holiday and likely the weekend or two after that. If you fulfill orders yourself, clear whatever space is necessary on your calendar for those days to ensure that you're able to scale your business management and fulfillment processes for the busiest shopping days of the season.
9. Include a holiday value-add.
This doesn't have to be anything fancy; individually-wrapped holiday candies or printed slips in holiday colors that offer seasons's greetings or an incentive to shop with you again during the coming year are inexpensive, easy to accomplish, and add a great deal to the shopping experience during the holiday season — leading to better feedback and increases in repeat shopping in the new year.
10. Be of good cheer (and balance).
Nothing can ruin your own holiday season more quickly than an otherwise thriving business that you haven't prepared for and are struggling to keep up with. Plan ahead to maximize your limits, then stay within them over the course of the season. Enjoying as much success as you can is a great holiday gift; trying to go beyond your ability to scale is both a great holiday risk and a great way to completely miss (or even completely ruin) your own enjoyment of the season. So plan ahead, plan to scale, do it well, and stop when you reach your limits—so that you're not burned out to start the new year and so that you're excited to do it all again next year!
Aron Hsiao, Ph.D. is head of communications at Terapeak. Aron is a veteran eBay seller, former eBay employee, and a longtime author and editor in the e-commerce and open source spaces. As a technology and society specialist, he has taught business innovation, new media and technology, and sociology at a number of universities in the United States. Like everyone at Terapeak, Aron is committed to helping new businesses to succeed on their own terms.