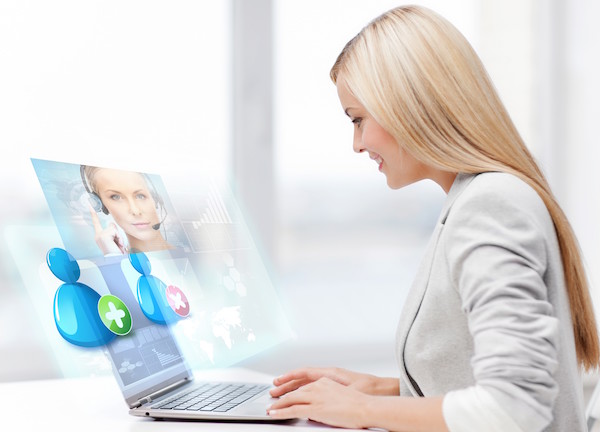 by Saqib Ayaz, co-founder of Hire an Assistant
A person who assists a professional/entrepreneur in carrying out his business' operations without being present at the office is known as a virtual assistant. A virtual assistant is a self-employed person who is being hired on contractual basis for as long as the client needs his/ her services. Modern technological devices and apps, like computer, telephone, internet, Skype etc. are the tools of a virtual assistant for carrying out his/ her tasks effectively.
Outsourcing of certain tasks is becoming increasingly common among entrepreneurs to save their time and money.
A virtual assistant does not enjoy the benefits provided by the company to full time employees.
Different Types of Virtual Assistants.
Virtual Assistants can be divided into two major categories according to the tasks they perform:
General Virtual Assistant
A general virtual assistant is one responsible for performing logistics and administrative tasks, such as managing appointments and meetings, planning tours, data entry, coordinating with clients, managing phone calls, email accounts and social media accounts etc.
Virtual Specialist
A virtual specialist is a person who specializes in a particular field, such as Search Engine Optimization, research and writing, graphic designing etc.
Why You Need A Virtual Assistant?
A virtual assistant can be helpful for you in two ways:
The time that you would spend in performing the tasks will be saved when you hire a virtual assistant, which allows you to focus and use your time and energy on business growth.
You can outsource tasks which you cannot do yourself due to lack of skills and capabilities required for performing them, without hiring a permanent employee.
Who Needs A Virtual Assistant?
Virtual Assistants are being increasingly hired by a number of people and businesses some of which are:
Entrepreneurs
Contractors
Startups
Real Estate Agents
Physicians
Small businesses
Independent professionals
Tutors and coaches
Lawyers
Job placement agencies
Web based companies
Marketing companies
Sales companies
How to Hire a Virtual Assistant to Grow Your Business?
Virtual Assistants are in demand these days because of the variety of tasks they can perform. However, to find the appropriate candidate for the tasks you want him/ her to perform, you need to follow certain steps which include:
Identifying Tasks that need to be outsourced
Identify and prepare an outline of the tasks you want to outsource, like taking phone calls, managing your email and social media accounts, coordinating with clients, marketing, writing, designing etc.
Creating a detailed job description
Create a detailed job description for virtual assistants which clearly states the job responsibilities and how you want the tasks to be carried out. Use simple language to avoid any ambiguities and confusions. It should also contain the time period for which you need virtual assistants.
Making a Budget
Decide how much you can pay a virtual assistant by considering your budget. Virtual Assistants charge different amount of money depending upon the amount and level of work and experience and specialization of the virtual assistant. However, in any case, they cost an employer less than a full time employee. According to an estimate, by hiring virtual assistants you can reduce business expenditures to about 40%.
Call for Assistants and Business Needs
The most important thing that all entrepreneurs must keep in mind before hiring assistants is that if the business really requires it or not. You will get to know this by figuring out the tasks of your business. From scheduling appointments to answering phone calls, assistants can do it all.
On analyzing and writing your business activities of the day, you will be able to know what daily tasks need to be performed for ensuring the success of your business. After that you should choose the appropriate tasks to be given to the assistants.
Job Listing and Description
In this step you need to make preparations for the things you need to get done from the assistant. You need to prepare a job description for the assistant and determine tasks that you want them to carry out for your business. Mention the skills that you will want an assistant to have, and for how much time do you need them for work. Do not forget to mention the software and tools that they must know for the completion of your business tasks. After writing a detailed job listing and description, you should always put a call to action at the end for a quick response. In the call to action, you can also ask them to send a demo of their work or throw a question that they can instantly respond to. A determined and motivated assistant will definitely give a response.
Selecting the Assistant
After you have posted the job description, it is time to receive responses. You will get many responses, and will have to select from them. You should always read the reviews and create a list of applicants whose responses you like, and call them up for interviews. There are several platforms for assistants that can guide entrepreneurs about the scoring and the progress of the assistant. So, you must look into them properly and select the one which best suits your business's needs and tasks.
Virtual assistants ends the need to:
Hire full time employees and
Train new people every now and then
Since virtual assistants are specialized in this field, they are well equipped with latest technologies and apps that can help in carrying out certain tasks more effectively and led to your business' growth.
Many small businesses are benefiting from the services a virtual assistant can provide. Now that you know how to hire an assistant to grow your business, we are sure you can utilize the assistants to save your time and focus on the core business activities.
Saqib Ayaz is the co-founder of Hire an Assistant, a US-based Virtual Assistant company, having a dedicated group of expert VAs who strive to provide our customers with the sublime assistance around the globe. He is also the co-founder at Workflow Management & Optimization, a technology, software and back-office services company.