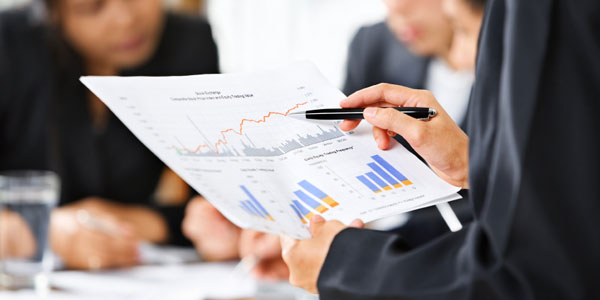 There's no getting away from the fact that dark, dull wintry days are on their way. As cooler climes and black skies approach, make sure your company's future is burning bright.
Here are some failsafe tips to keep your balance sheets in order and your visitor numbers growing:
Aim for continued improvement.
You've enjoyed a purple patch after your product launch, and sales have been increasing steadily. This is great news, but you can always do better. As a business owner, it should be your goal to improve continually. Never stop dreaming of the heights you could reach. If you're constantly pushing for more, you're likely to make your dreams come true. Once you've got an established client base, work out how you could add to it.
Keep track of what is working in terms of exhibiting your products or increasing traffic to your website. Invest in these areas, and forget about the techniques that have been less effective. If Facebook advertising has driven sales, increase spending to reach more people. If you've taken large orders from trade shows, investigate upcoming events. Consider hiring a stall at shows in other states or even different countries. Prepare your pitch and test your products. Work on the aesthetic of the exhibit and order promotional materials to hand out from sites like USB Flash Ltd.
Ensure that people are still talking.
When you launch a product or set up a website, you may find that there's an influx of buyers and plenty of interest surrounding your business. As time goes by, the novelty of your product will wane. You need to make sure that you keep people engaged. If you're offering a service, work out how you can retain clients. Offer incentives, or encourage existing customers to recommend you to friends. If you've got a product on the shelves, could you start working on a range? Or could you switch up the packaging? Are you working on new ideas? If so, maintain contact with individuals and businesses that have shown interest in your first product. Update your marketing strategy, and move with the times. Keep your social media platforms running, and ensure that your posts are captivating and eye-catching.
Make sure you're still competitive.
There's no time to stand still in business. If you're caught napping, you will lose out to competitors. You need to make sure that you can compete with rival firms at all times. A strategy that works for a period of time won't always be successful. You may find that other companies undercut you, or try and lure your clients away. If a competitor makes a move, make sure you respond.
If you own a business, you want to look forward to a bright and prosperous future. It's tough to make it, but you can do it if you follow the right path and keep aiming high. Set targets, and renew them once you've reached your goal. Make sure you can compete, and maintain interest in what you're doing or offering.