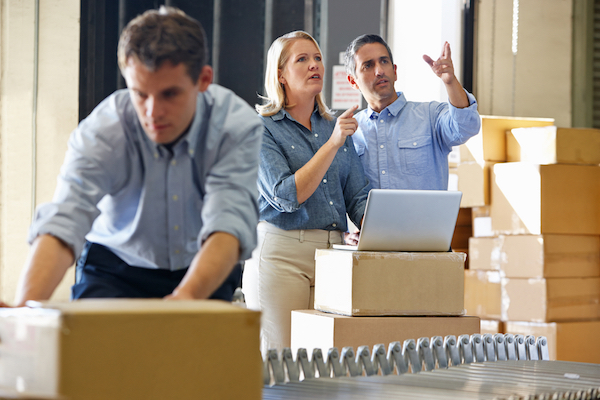 When you're a company who sells products, fast and efficient delivery is essential. You'll want your buyers to get their items quickly without any damage or hassle. It's important to make sure your delivery services are on point for complete customer satisfaction.
Many things go into improving deliveries for customers. You'll need to make sure items get packed safely. You should also ensure that you use methods that get items to buyers in a short time. Make sure that your products can reach all of your buyers, no matter where they are.
Here are some simple ways your business can improve its delivery services:
Offer Multiple Delivery Options.
Businesses these days offer various delivery options. It helps to appeal to as many buyers as possible. Some people want their items on their doorstep by the next day. Others are attracted to free delivery services. The best way to improve deliveries is to offer as many options as possible.
Many stores sell products online. If you use shopping cart software or sites like Amazon to sell, you can offer various delivery options. Small businesses might have a hard time offering free delivery, as it'd cost them more. But if you factor delivery costs into the price of your products to make delivery free, you might attract more buyers.
It's worth using different kinds of couriers. Don't just opt for the regular postal service all the time. Many independent couriers are capable of handling next-day deliveries. You may even want your own delivery drivers to make sending out orders as efficient as possible.
Use Shipping Containers.
Shipping containers often come in useful for handling customer deliveries. If you're sending out large goods, then a shipping container can be carried on the back of a truck and unloaded. It's much easier than trying to box up something huge.
They're also essential when it comes to sending stock overseas. If you want to start expanding globally, then you can ship products overseas using containers. There are many services which can help you with this. For instance, if you want to know more, you can find out from Port Containers.
You can also use containers to transport stock back and forth from warehouses. It can help a lot with getting products ready for delivery.
Improve Warehousing.
Your warehouses will come in handy when it comes to making customer deliveries fast. It's often where your products will be packed and sent off. You'll want to put some effort into making your warehouse run efficiently.
Make sure you staff your warehouse well with pickers, packers, and loaders. All of these workers will make sure the whole process of sending out deliveries goes fast.
Those who don't have a warehouse might want to outsource the job. Many B2B warehousing services also provide delivery fulfilment, so they save you a lot of time and money. For info on these services, check out this article.
Package Well.
When your products are in transit, you'll want to ensure they don't get damaged. Make sure that everything you sell is well-packed.
Product packaging can be an excellent way to market yourself. By putting your brand logo on packaging your company can make more of an impact.
But the most important thing is to make sure items are secure. Tape up boxes firmly and use things like bubble wrap and packing chips to protect contents.