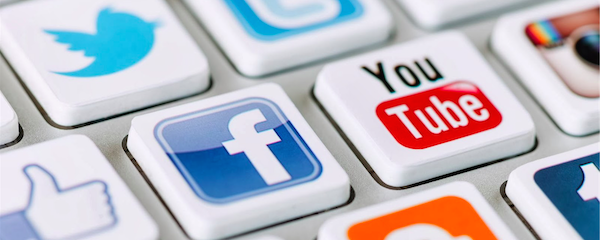 Are you a small business looking to expand your social media presence? Well, these tips have been created to help you do so.
They're actionable, easy to implement and can result in notable social media gains with a little work.
1. Use Affordable And Useful Tools for all of the Heavy Lifting.
These days social is huge. Facebook has an astonishing 1.65 billion active users per month. Every minute there are a total of 350,000 tweets. If you specialize in a certain industry such as technology, how can you sift through all of uploads in order to find those that are suited best for your specific social media audience?
The real answer is that you can't. However, there are tools that can do this for you, and in an intelligent way as well. What you need is a tool that crawls the web locating high-quality shareable content on your behalf. Tools such as DrumUp allow you to share and curate content using the same interface and helping you to easily remain active on social.
Initially, gaining traction to look popular can be a good way to begin. Tools such as Vibbi allow you to get your name and brand out there, ensure it looks popular and can be a great addition to a strategy initially, allowing you better quality followers in the longer run.
2. Only Share What You Know Will Really Resonate With Your Audience.
When you are developing your marketing strategies, buyer behavior is relevant. Invest plenty of time in profiling the audience you want to target. It is a worthwhile and one-time investment since the things that work well on social are not random – they work for reasons that are very specific.
For example, if you review Starbucks' Twitter page, you will see that there is a very distinct theme – everything looks great, feels good and is all about coffee. For example, sharing a cinnamon coffee recipe is relevant and something that can help the loyal Starbucks' audience who are huge coffee fans. It also looks fantastic. Make list of certain topics – such as recipes but that are relevant for industry. To locate shareable content, use content curation tools.
3. Organize Your Efforts. It Will Save A Lot More Time Than It Takes.
You may need to spend around one hour per month planning the thing you want to share. However, that is a lot better than having to spend one hour per day. Get a content calendar set up, there are very effective and simple to use. You just need to get a calendar downloads for every month and write down a theme on each day. You can also use Google Calendars. They are easy to work with.
The themes that you use can be drawn from your list that were made during the previous step. May have 10 potential themes that you believe your social media followers will really love. These themes can be allowed on dates on your cycle using a cycle, going from 1 to 10 and then returning back to 1 again. That will provide your audience with both variety and value from your social media accounts.
4. Include Content Of Varying Formats And From Diverse Sources.
The freshness factor is the one thing that audiences tend to look for. As the blogger Nir Eyal has said, people want something familiar done different rather than something that is truly new. That idea fits in very well with the strategy we are talking about here.
You use a cycle to present the same things – familiar stuff, however you do it in a different way and using different formats and sources.
What kinds of formats can you use? Graphs, infographics, gifts, vlogs, videos, blogs and more. The more visual and interactive the better. Always try to include good-looking visuals since they increase by around 80 percent the willingness for people to engage.
5. Make The Best Use Of Your Existing Content.
It's great if you have shared lots of content on social already. You can now reignite conversations about those shares to drive additional content to your website. Recycle and reuse old content, edit the edit somewhat and perhaps put in a new image. You can always throw a hashtag in, particularly on days where you are short on time for looking things up. Use it as a back-up measure. There are even content curation tools with content libraries where golden posts can be stored for those days when you really need something and don't have a lot of time.
You can also re-purpose old stuff. If certain posts have given you lots of engagement, re-purpose them and re-post! Just choose a new angle and title. That is an easy and quick way to get great results!