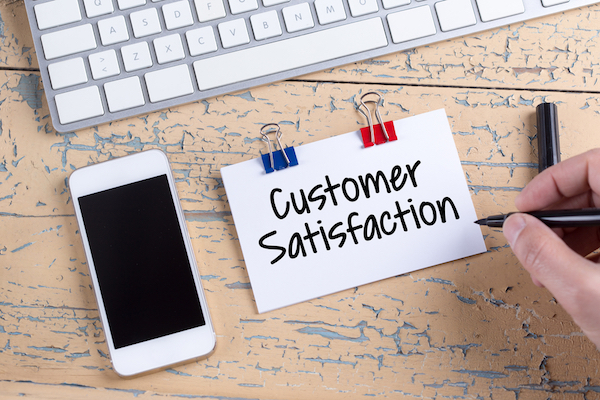 One area of customer service that many new business owners overlook is convenience. It's a huge driver for loyalty and relationship building. Just think of the independent grocery stores you find in every community for the perfect example. Sure, they can't compete with the supermarkets on price. But they are easier to access, less hassle, and people are prepared to pay a little more for the pleasure of convenience.
People are a lot busier these days than they were even a couple of decades ago. And it's one of the biggest reasons why Internet shopping has taken off so much. The chances are that your customers are choosing brands and products because they want convenience on their terms. And it's something every small business owner should be taking into consideration. Here are some tips that will help you identify areas where your business could become more convenient for your customers.
Access, access, access.
In times gone by, physical location was the number one way of providing convenience to customers. It's a little different now, of course. Yes, the convenience store in every community is still relevant. And where you base yourself will determine a lot regarding footfall and visitors. But customers also want to access your business online. It might not be enough to just have a website, either. For example, if you sell a product, some of your customers might prefer to buy it from Amazon, rather than your site. It is essential that you aren't just online, but also on offer throughout a broad range of online channels.
Speed of service.
If you are offering convenience, speed of service will also be critical. Your customers will want to visit your store, choose their product, and leave as fast as possible. It is your job to make that as easy as possible. Keep an eye on queue sizes in physical stores – giving each member of staff a credit card reader can help you reduce people's waiting times. If you are selling online, make sure it is as easy as it can be for customers to pay for their goods. For example, long forms in the checkout process often lead to people heading elsewhere. Smoother transitions and quicker process are necessities, not 'nice to haves.'
More services.
Stop seeing convenience as simply the chance to offer something easier to your customers.  It's also an opportunity to increase your sales. People want convenience in many different areas – not just the initial transaction. Let's say you run a local store. You might stock everything your community needs regarding products, but are you missing some opportunities? You might install an ATM machine, for example, to encourage more people to your store instead of heading to the nearest bank. You could look into becoming a postal service provider, too. While you need to be careful not to stretch yourself thin, there are plenty of ways your business can offer more. At your customer's convenience, of course.
OK, so there you have it – some ideas for making your business more convenient for your clients. Hope they have helped!