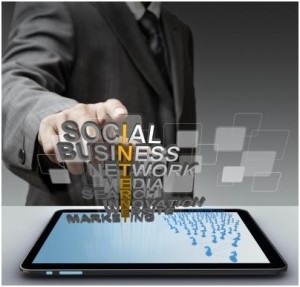 Online marketing offers just about any business the opportunity to reach hundreds and thousands of people. But it's also a very competitive space. You're not the only one hoping to get noticed by your target market. But you can be one of the most successful if you realise that precision is what's needed for the job. The more you hone your aim, the more successful your campaign can be.
Here are some of the qualities that campaign needs to have:
Research.
The most important step of just about everything a business does. Marketing isn't like shooting fish in a barrel. It's trying to find those fish in a sea where there are about a thousand other boats looking for the same fish. So do your market research and find exactly which kind of fish you're looking for. Learn their values, their goals and what they want, particularly from a business like yours.
Reach.
Another important part of that research is divining how exactly you're going to reach them. Some methods of marketing online, like Twitter and using search engines, are relatively universal. But the more specialised your interest, the more you might need to specialise your marketing methods. If you deal in music, audiobooks or the like, then consider podcasts. If you deal primarily with other businesses, then look at LinkedIn. Find the channels your audience is most likely to be on.
Relevance.
It's not just what you deliver that needs to be relevant to their interests. The language and marketing methods you use need to be relevant as well. That's one of the whole cores of search engine optimisation. It's also the most important part of organising a good Google Adwords campaign. Don't waste your money thinking any ad will do it. Consider services like Adwords campaign management that can help you hone the precise ad you need.
Readability.
In content marketing, social media and any other kind of online marketing, the content itself needs to be readable. This includes grammar, formatting, accessibility and all those important lessons. It also includes the actual value of the content itself. We know why you want people to read your content. But why should they want to read it? What value can it offer them? This is the starting point of planning any content. Adding your own marketing comes after that.
Relations.
If you really want to target the right people, then you have to know the right people. Affiliates marketing and influencer marketing are two methods worth considering. They have been helping businesses target the right people for years now. With the right choice of bloggers, podcasters, and other influencers, you get a direct link to a pre-built audience. The right choice means choosing influencers and affiliates who produce content close to the industry you're in. Meaning you get the exact kind of audience most likely to be the ones interested in what you have to offer.
Know your audience and how to find them. Know the value of your content and make it readable. Then make sure it reaches them. That's how you succeed in bringing attention to your online marketing.