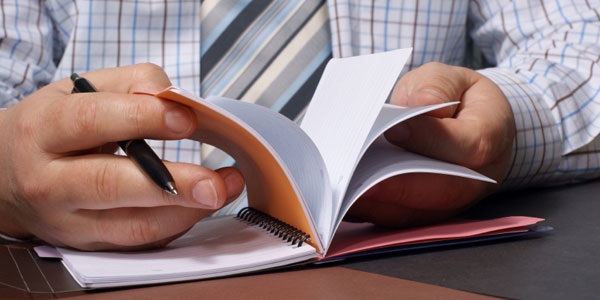 by Taylor Johnson, business consultant at LegalTemplates.net
Few events are scarier than getting a cease and desist letter for a small business owner (unless it's this one from Jack Daniels). If you've received one, you've probably experienced some panic, frustration, and probably been a little incredulous too. Once you get over the relative shock, however, it's time to approach it head-on. Your response will establish the remaining course of events all parties have resolved the issue.
1. Check the claims in the cease and desist letter.
First things first; check whether or not the cease and desist has any validity. If, for example, the letter's author claims infringement of a trademark, compare yours and that the one in the claim.
The letter might also demand payment for some kind of infringement. Plenty of companies that provide stock photography will ask for payment from businesses that have inadvertently used one or more of their stock photos. Before you go sending money, check to make sure your site has the photo and if you are the liable party.
2. Call your business insurance provider.
This might be the most important step. Most business insurance policies include coverage for matters that are included in cease and desist letters. If you ignore the letter or delay your response, that coverage may not be available. Chances are, if you contact your insurance provider you'll keep legal costs down and save yourself a real headache.
3. Request more information.
Part of verifying the sender's claim means collecting as much information as possible. Let them know you are sincere about resolving the issue and do research at the same time by asking them to send you more info – make them send as much as possible, as a matter of fact.
Most cease and desist letters come from attorneys who are representing another individual or business who believe that their rights are being infringed on by your business. For example, a company that owns a registered trademark might get a lawyer to send a cease and desist letter to you for using a similar trademark (or, in the parlance of trademark law, yours is "likely to cause confusion" with the sender's mark).
4. Make a decision: comply or deny.
At some point you have a choice to make: ignore the letter, or respond to it. If you respond, that response can be an acquiescence to the letter's requests, a denial that you've made any offense, or some other compromise resolution. Regardless of the nature of your response, it should open a channel of communication which could ultimately prevent a lawsuit.
Furthermore, your response might even establish a defense in the future if your accuser does ever file a lawsuit. If another company sends a cease and desist letter but then takes no follow-up action for an extended period of time, they may be unable to pursue their claims so far after the fact.
5. Bonus Tip: Avoid ignoring!
Ignoring the letter is the riskiest action you could take, particularly if an attorney has written it. The letter will probably warn you that you could be sued unless you accept the other company's demands. You might be tempted to assume that the author is bluffing on this point, but if someone has contacted and presumably paid an attorney to write a cease and desist letter, that person is very likely ready to take the next step of filing a lawsuit.
Nobody wants to get cease and desist letter, but they happen and you need to be prepared. A tiny bit of prevention and an intelligent and measured response to a will likely prevent potentially serious legal issues. Be sure to protect yourself.
Taylor Johnson is a business consultant at LegalTemplates.net, a legal documents company that strives to simplify the complex world of law and business for everyday people. He has been quoted by outlets including The New York Times, Chase.com, Monster, and FitSmallBusiness, and has been published in organizations ranging from allbusiness.com, Blogtrepreneur, to Small Businesses Do It Better. When he's not running the show at LegalTemplates.net, he's consulting and traveling, and writing he gets the chance.