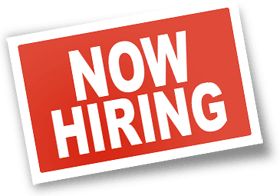 Most people have been there at some point. Spending hour after hour searching through classified ads, online job boards and job forums with the hopes that there will be a great job opening that meets their skills and abilities. Alas, more than once they have turned up empty handed, unable to find any jobs posted that meet their needs.
There is no question that this lack of success can be quite frustrating. Have you ever thought about using the services of Montreal employment agencies? If not, this is something you should seriously consider. While there are a large number of misconceptions regarding these services, the fact is they can be an invaluable resource in helping you get a job quickly.
If you need a bit more convincing that hiring agencies are a great resource for getting a job, consider the truth about some of the most common misconceptions regarding these services.
Employment agencies charge for their services.
About two decades, this may have been true. In today's market; however, these agencies will find you work for free – no charge, at all!
Only industrial workers use temporary staffing agencies.
Staffing agencies such as Decision Path HR cater to all industries. A few of the positions they assist with include engineering, human resources, nursing, customer service, management, office support and even corporate level positions.
Few companies actually use employment agencies.
There are actually quite a few companies that will only use employment agencies for hiring staff. Even if they have positions readily available, they don't ever post any type of ad for it. The only way you learn about these positions is by registering with the employment agency they are using.
You can only get temporary work with employment agencies.
This is simply not true. While employment agencies do look for candidates for temporary positions, they also have jobs that are considered direct hire, contracted and even permanent placement.
You won't receive benefits working through an employment agency.
It is now almost standard in the industry for those working with employment agencies to receive health insurance, paid vacation and paid holidays.
As you can see, staffing agencies offer much more than they did in the past, all free for you to use. The best way to take advantage of these services is to contact reputable professionals in the area. Finding a job does not have to be frustrating or difficult.