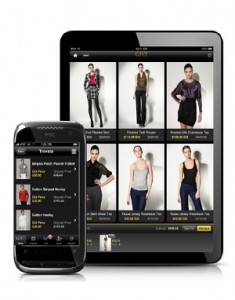 Sometimes power lies in small things. And one of the areas in which this adage is completely true is ecommerce website. Ecommerce fashion sites have a lot at stake when it comes to sales and online reputation. A small lapse can not only dent their reputation but also decrease customers and sales. Conscientious designers and owners will pay a lot of attention to the principle and content while creating their websites but there is room for even more sales to come in with a few small changes.
Responsive web design.
Your website has to be device-friendly. This means that it should render perfectly on:
Laptops.
Tablets.
Smartphones.
Small and big sized screens and so on.
More and more people are turning to their handheld devices to help in purchase decisions and therefore it makes sense to invest in responsive or mobile friendly design.
Another important aspect in this space is the load time. You have to involve your website developer and server provider in this task but it is critical to make a better impact online.
Get specific.
When defining your products and creating your online catalog, get really, really specific. For instance, if you are dealing with outerwear, you may like to create different categories for:
Jackets.
Shrugs.
Cardigans.
Shawls.
Parkas and so on.
Within each category, get even more focused. For instance, if you are talking about parkas that women can wear, then have a search filter that says so. This allows your visitors to zone in on parkas for women in a few short steps rather than making a general search and perhaps even leaving your website in frustration.
Call to action.
You have to have a prominent CTA or call to action button. The flow of content is crucial. You can write the most interesting content but it will fail if it does not spur the visitor to buy your product right away. For instance, if you have waxed eloquent about a parka that a celebrity has worn you need to have a link or content that says 'buy this fishtail parka here'.
The second aspect to this CTA is that the link has to take a visitor to the right page. If you are talking about a 'green fishtail parka' then clicking on a link should take the visitor to only that product page. This speeds up the buying decision tremendously.
Here is an additional tip for you – make the 'buy' button a different color from the rest of your website. Whether you use words like 'buy', 'checkout', 'add to shopping cart' – make them a different color – something that entices your visitor to purchase the product.
Make the value proposition clear.
Spend a lot of time looking at and examining the specific value add that people get when they buy your product. This has to be thought of in the framework of your target audience and your keywords. For instance, if you sell wristwatches at a discounted rate then your value proposition would be something on the lines of "Get Brand XYZ at 50% lower than market prices". Stay away from generalized statements like "good quality wristwatches".
Simplify.
You have to simplify virtually every element of your website. This includes:
The font.
Placement of various kinds of content.
The shopping process.
Colors.
Availability of important information and so on.
A website is not a place to show off – make it sublime and sophisticated instead! You need to hook the reader completely with attractive visuals and content so they are encouraged to visit your product pages to buy the latest fashion garment or accessory that you are selling.
Online chat.
If you are offering this service, then it should be available 24×7. If not, specify the times during which the customer service or online chat is available. Try and make an actual person handle the enquiries that come through here. People love to talk to other people and less to machines.