by Nate Vickery, editor-in-chief of Bizzmarkblog.com
If you are starting a new business you must have heard a million times already that building up your reputation is one of the most important keys to success. A great way to tell others about your brand and about what you have to offer is to start blogging.
Blogging is your gateway to communicating with the outside world and reaching out to potential customers. Not only can you brag about your product or service, but you can also make yourself accessible to that perspective customer by sharing your views and proving that you actually understand the business you're in. Reaching out to customers is a great way to build links and prove your commitment to your startup's success. Blogging will also likely open a free flow of communication among those potential customers which may serve to provide you with valuable information about what the customer is really looking for and how to improve your business.
Reasons to use blogs to benefit your startup include:
1. Gaining an insight into what the customer really wants through their feedback on blogs.
This may mean that you are reassured that your idea is one that is going to work, or that you need to rethink your business idea before committing valuable resources. This is very beneficial in the early stages of your business development as it may save you valuable time and resources.
2. Standing out.
Thousands of unspectacular websites and Facebook pages pop up on the internet every day and regardless of how impressive their design may be or how good the product they sell really is, they will not stand out without a good content marketing strategy. The standard "about us" and "services" pages with generic content will simply not cut it regardless of how well written they are.
3. Giving your business an air of authority in the industry.
Having a few quality blog posts which cover issues, trends and challenges in the industry will make your business appear to be a leader and an authority, therefore providing a trustworthy service worth paying good money for.
4. Timeless advertising and hit attraction.
A good blog post can be a gift that keeps giving, attracting visitors to your website and service months and years down the track from the time it was originally written. Many websites have observed that some of their earlier blog posts continue to receive more hits than newer posts – this could be due to the posts being widely linked to or having received a high ranking in search engine results.
5. Building contacts within the industry and related industries.
The benefits of this are self-evident but warrant discussing in any case – information sharing can open up a host of opportunities.
6. Attracting quality staff.
An active blog can be a great way to generate interest among potential staff and can be a great way of filtering the motivated from the not-so-motivated – you would hope to attract employees who are out there researching trends in the industry and getting involved in topical debates and discussions online.
How to start?
If you are new to the world of online blogging and unsure of how to start, it may be a good idea to engage content marketing services. Even if you are fairly tech savvy and an avid blogger, hiring an expert team is still recommended as they are experts in what they do and are probably far more experienced in the ins and outs of online marketing. Engaging their services also frees up your time to focus on your core business rather than wasting resources on managing an online presence that may not be adding any value.
Content marketing is essential in the current climate of online business and is a great way to add value to traditional advertising methods (or bypass them altogether if cost cutting is the goal). There is no sense in paying thousands of dollars to get people to visit your website if there is nothing to keep them there and indeed keep them coming back for more. A good content marketing strategy can not only attract a large number of visitors to your site, it will get them hooked and multiply its own effectiveness and return on investment over time.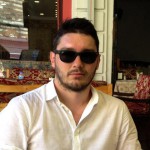 Nate Vickery is a business technology consultant mostly engaged in management and marketing for SMB and startups. Nate is also the editor-in-chief at a business oriented blog Bizzmarkblog.com.