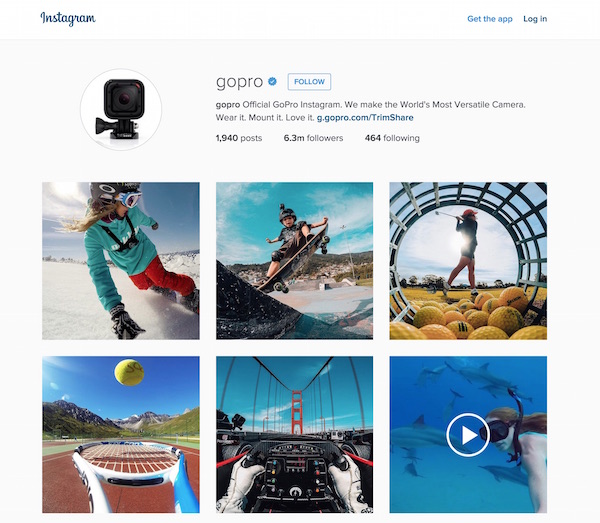 Has the growth of your Instagram account stalled? Do you post great content regularly but your follower count simply stagnates?
The following post will give you some simple strategies to get more Instagram followers and quickly jumpstart your Instagram efforts.
1. Using Trending Hashtags.
You most likely already understand the importance of hashtags in your marketing. If you are not aware then just stop reading this post first.
Simply put, the use of hashtags on Instagram helps people outside your current pool of followers to locate you and follow you.
The important part is to find relevant and popular hashtags but not too popular that your photos just disappear into the crowd.
2. Using an Optimal Number of Hashtags.
Exactly how many hashtags should you be using? While some of the experts suggest using about 5 hashtags for each image, other research studies reveal that 11 or more hashtags enjoy the highest level of engagement.
My suggestion would be to begin with using as many as you are comfortable with then test them out to find out the number that works best for you. Here are some good tips on the optimal number.
3. Connecting Your Instagram with Facebook.
If you have not done this already, I would strongly urge you to link your Instagram account with your Facebook account. Once linked, you are free to cross-promote your accounts and can actually share Instagram photos with your fans on Facebook.
To learn about how to connect your accounts, click here and if you would like to learn how to share Instagram photos on a Facebook page, click here.
4. Liking Other People's Photos.
Quick Sprout's Neil Patel recommends liking photos from other people as one of the best ways to get additional followers on Instagram.
He conducted an experiment where he just liked random photos and here is what he discovered: he received 6.1 additional followers and 21.7 likes for his own photos for every 100 photos he liked. This is quite a good payoff for just liking some photos. Using a tool such as Instamacro, you can intelligently automate this part of the process, saving a bunch of time and gaining a lot of followers and positive attention during the process – see how Instamacro works.
5. Leveraging Existing Connections.
Always remember to let your existing email subscribers, followers, and fan know that you are on Instagram. Use the Follow button or Instagram badge to your blog or website and request your fans and subscribers to follow you on Instagram.
6. Embedding Instagram Photos On to Your Blog.
Embedding Instagram photos onto your blog or website is a wonderful way of enticing your website visitors to follow you on Instagram. Embedded videos or photos display should be labeled with your Instagram username so that attribution goes to you even when someone else nabs them and shares them on their website or blog. Here are some good tips.
7. Leaving Thoughtful Comments.
While liking other people's photos is a good thing, an even better thing would be to leave thoughtful comments. While you continue interacting with other people's content, they are more likely to interact with you and want to know more details about you additionally it's a positive in-terms of online reputation too. Never ask people to follow you. Rather, just leave a comment that states what you like about their video or photo; this helps your comment to stand out from all the generic likes and standard remarks.