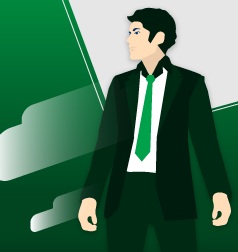 Everyone knows you can outsource professional services, such as accounting and IT. But, did you know you can outsource how you locate your inventory (parts and services) too? This is one example of a myriad of unique professional services available to your business. The benefit to outsourcing is that it's cheaper and more efficient than hiring a full-time employee.
The following outlines some of the services available to your business, so you can focus on other tasks:
Inventory Locator Services.
Imagine locating parts, services, and critical information more efficiently. Inventory locator services connect you with more vendors, which increases your sourcing options and allows you to seek out less expensive inventory. Companies such as ILS Inventory Locator Service provide businesses with access to huge global online marketplaces, which ensure you get the price and quality with much less effort.
Event Guest Management.
In terms of networking and client-list-building, events are a fun and productive way to build new connections. Unfortunately, they're also kind of time-consuming. Not only do you have to build a guest list, you have to manage it; alternatively, you could outsource the job of managing guests to a third-party. This individual or business will remind guests to RSVP, as well as follow-up with them post-event. Basically, all you need to do is pass the list to the company and they'll handle everything from the invites to the "thank you" cards.
Employee Retention Services.
Does your company have a high turnover rate? If so, you may want to think about employing the services of an employee retention company. These businesses provide "innovative solutions for employee retention," says Xerox COO for Financial Services, Tom Blodgett. The service will communicate with your employees, encourage them to speak up, and make sure they fully understand payroll and benefits.
People to Wait in Line for You.
Okay, this one you maybe won't need to use as often as others, but there is a service for waiting in line. If you're crunched for time, you can use a queuing agency to stand in line for you at the post office, at the bank, or someplace else where there are long lines. In the UK, an investor hired professional line holders to wait in line for new real estate developments. In the US, professional queuers were paid to wait for the newest iPhone. If there's something you really want, but you're busy with work, this service can ensure you get it.
Product Branding and SEO Services.
Is your IT department mismanaging your website? If so, you may want to outsource your SEO (search engine optimization). These services consider the "unique nuances" of your business, and ensure the people visiting your site can relate to it. The real reason to outsource your product branding and SEO is to improve your organic search rankings, but these services can also provide you with additional services, including matching your product branding with real-world strategy.
When it comes to your business, you can never save too much money. This is why outsourcing is such a lucrative practice. It saves you green, but also ensures you're not sacrificing quality. When considering outsourcing a service, it's important that you choose a company that's reputable and has a track record of success. The most important challenge is finding a service that will match your company's dedication to quality.