Qualities To Look For In A Good Legal Team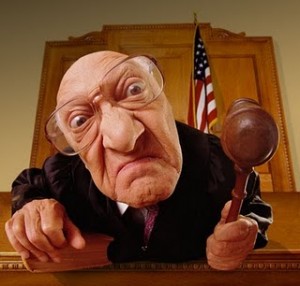 There are various reasons why you may need a legal team. It could be for personal reasons to help draft a will, or professional purposes to ensure your start-up has all the appropriate legal representation should it run into any copyright issues or other trouble.
When searching for the right lawyer or a good legal team, there are a number of important qualities you must look for, whether you're after professional help, such as from Withers Worldwide, or individual help.
Experience.
Choosing a relatively new legal team to work with can be a tempting option, as they will probably have lower fees than more established firms. However, it can be a risk as experience is vital within the legal world, and seeking out more experienced lawyers and teams should provide you with the best results. They will be better equipped for dealing with more varied queries and issues that you may have, as a good reputation should be reflected in their work.
Communication.
When you are working with a legal team on a lot for upcoming cases or to sort out specific legal issues, excellent communication and availability is necessary. Working with a legal team or lawyer that does not return calls or emails in a timely manner will become frustrating, and if you are out of the loop regarding your case it can lead to disruptions. When looking at option try and get feedback from previous clients to get a good sense of their communication skills.
Understanding.
The legal team or lawyer need to have a thorough understanding of your business or personal goals. For this reason, it can be best to go with a specialised legal team where possible. Otherwise, be sure to sit down with them before making any agreements and talk through what your aims are. It should quickly highlight if there are any knowledge gaps, how deep an understanding they have and whether they are willing to learn.
Clear Fees.
Money shouldn't be the most important aspect when it comes to finding a good legal team, but you will want one that offers good value. Some places will be discreet about certain fees that will remain hidden, so make sure all potential options are up front about their prices. It is also best to shop around and compare fees, but also look to see if you can see why one place is a lot cheaper than its competitor.
Look out for these four qualities and decide whether you've found the best legal team for your purposes.

Young Upstarts is a business and technology blog that champions new ideas, innovation and entrepreneurship. It focuses on highlighting young people and small businesses, celebrating their vision and role in changing the world with their ideas, products and services.