Tools That Are Going To Help You Run A More Efficient Online Business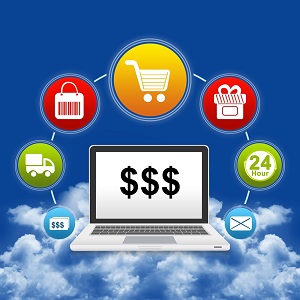 Any business is a juggling act of responsibilities. It's easy to feel like you don't have enough man-hours and effort to tackle all the different tasks that need to get done. However, in a lot of cases, that's just not true. Instead, you need to look at how you tackle those tasks and what can help you get more done in the same amount of time.
Here, we're going to look at tools online businesses can use to run more efficiently:
Your retail options.
First of all, you need to look at the meat and bones of your business. How you make money. For a lot of online businesses, this is ecommerce. But if you have products ready to sell, is building your own ecommerce site the best idea? Or might it be better to look at the pre-existing options out there? This Shopify review makes it clear that not only can you save money by not building your own platform. Plenty of existing retail options already have a significant portion of the market that you can take advantage of.
Your time spent building your presence.
With any online business, a good portion of the workload is going towards finding more customers and building your community. Particularly in regards to maintaining a social media presence and using content marketing. However, these are both very time-consuming tasks. Using tools like social media management allows you to create and schedule content delivery well in advance. That means you're taking fewer breaks from your working day with the distraction of adding something new to social media.
Your quicker answer.
Social media is also a good way of giving support to your customers. But it can be easy to forget about it, to miss questions for hours. If you want to keep people interested, you need to be able to deliver the answer they need quicker. Keep them in the zone and get them one step closer to becoming a customer. You can do this using things like on-site support chat that can alert you when a message comes in. You can also use pre-built customer support sections. There, the customers can find past answers to their same query within moments.
Your time management.
The tools you use to cut down time, effort and money spent on individual aspects of the business is important. More important, however, is how you look at your time as a whole. All these tools are part of a time management plan, not the singular solution. You need to create and prioritize a list of tasks that you keep updated throughout the day. Rank tasks by urgency and importance. Make a system where co-workers can do the same for one another. If they have a question or need help, set up a system of prioritizing. That way, people aren't interrupting one another with tasks that could really wait. Tasks that would otherwise disrupt another's workload.
In the end of the day, it's all about making your best use of resources. Where are you putting too much effort? How are you measuring and managing your resources? These are the questions you really need to ask yourself.

Young Upstarts is a business and technology blog that champions new ideas, innovation and entrepreneurship. It focuses on highlighting young people and small businesses, celebrating their vision and role in changing the world with their ideas, products and services.