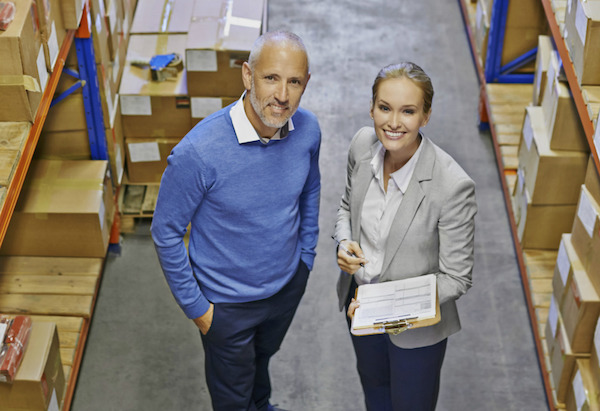 By Dr. Karen M. Reddington, president, FedEx Express Asia Pacific
Just as modern medicine allows us to see inside and monitor the human body in real time, cold chain logistics is doing the same for healthcare shipments vital to the future well-being of all of us. It is crucial that these temperature-controlled packages remain healthy, viable, uninterrupted, and connected to the world.
That is why today's cold chain is the ultimate game changer for healthcare.
On the one hand, it is a highly efficient and technologically-advanced business. On the other, it is all about connecting the world of care.[1]
And just like round-the-clock medical care in hospitals, quality cold-chain logistics involves 24/7 support for key clients shipping temperature-sensitive products, many of which have life-changing possibilities.
Megatrends driving the growth in healthcare sector.
The supply and demand for healthcare goods is increasingly global, driven by emerging economies, longer life expectancy and technological advancements.[2]
That is particularly true for the Asia Pacific, the new center of gravity for healthcare.
Researchers Frost and Sullivan see the region's healthcare market growing almost 13% to US$2.2 trillion by 2018[3] as major demographic and technological trends drive future growth.
Aging populations are a fact of life for all major economies, with over 65's expected to reach 580 million by 2018[4].
In East Asia and the Pacific, this older population will grow more than 20 percent every five years between 2015 and 2034. By 2060, the World Bank predicts one in five of the world's oldest countries will be in East Asia, compared with just one in 25 in 2010[5].
Add to that, this region will also have a larger proportion of the world's rising middle class. Fueled by economic growth in emerging markets, Ernst and Young forecasts Asia Pacific will account for two-thirds (3.3 billion people) of the global middle class by 2030, up from just under one-third in 2009[6].
The other megatrend which is set to have a marked impact in Asia is hugely advancing technology. This will lead to strong growth in demand for personalized medicine, which customizes care by taking into account patients' genetic profiles and predictive reactions to treatments. These highly targeted therapies are expected to dramatically increase the efficiency of treatments[7] and ultimately improve patient outcomes.
Clinical trial logistics is already a key area of investment for FedEx, spurred on by customers who are aggressively expanding in this area.
These customers might be medical laboratories shipping test samples for drug research, or pharmaceutical companies and research organizations sending research medicines and supplies to doctors and hospitals across the region.
Besides clinical trial logistics, we are also seeing increased demand from medical device companies who are moving high-value medical devices and surgical instrument into hospitals and medical centres around Asia.
Looking further ahead, pharma-biologics is another growth area.
That involves moving biological products and material which require stringent temperature control throughout the supply chain.
Supply chain – a strategic differentiator for success in healthcare.
These potentially life-changing shipments point to why a strong supply chain makes all the difference – it is a strategic differentiator for success in healthcare.
Supply chain optimization results in lower costs which are key to sustaining growth in healthcare.
Cold chain logistics is thus a game changer for healthcare, ensuring that life-saving products remain at their very best and speedily reach their destinations.
US Department of Commerce data puts the global figure at US$130 billion worth of healthcare products which rely on cold chain to ensure their integrity and availability around the world[9].
That figure is set to increase further with input from Asia – IMARC Group tips Asia-Pacific healthcare cold chain logistics will post double-digit growth through 2020[10].
About 25 percent of all healthcare products are temperature-sensitive,[11] and maintaining a specific temperature range throughout the entire shipping process is essential.
All of this opens up huge opportunities for logistics and specialist providers delivering healthcare products and devices.
We need high-end solutions from regulatory consulting and global trade management, to temperature-monitoring and enhanced visibility, all aimed at providing healthcare customers with peace of mind, improved profitability and competitive advantage.
What it means for logistics?
Many of these solutions are tailored specifically to customers, taking account of local needs and investing in new technology for the long term.
In an industry where healthcare regulations are increasingly complex, overlooking a simple detail can have grave consequences. With the benefit of global networks and expertise, we have to help customers stay compliant with import and export regulations around the world.
For instance, we are working with one customer on the faster distribution of clinical kits from Singapore to hospitals in China. We consult with China Customs on import requirements, then consolidate shipments for bulk clearance, and expedite customs clearance in one or two days before breaking the shipment down into smaller lots for distribution across China. That has cut lead times from pickup in Singapore to delivery in China from 5 to 7 days to just 3 or 4 days, delivering a far better quality of service for clinical investigators.
There is also a trend to "bundled" solutions" where express operators help companies manage their complex supply chains with multi-tiered solutions to meet their cold chain transportation needs.
[1] http://www.fedex.com/us/healthcare/global-healthcare-solutions.html
[2] http://www.fedex.com/us/healthcare/global-healthcare-solutions.html
[3] Frost & Sullivan, 2014.
[4] "2015 Global Health Care Outlook – Common Goals, Competing Priorities", Deloitte, 2015.
[5] "Rapid Aging in East Asia and Pacific Will Shrink Workforce and Increase Public Spending", World Bank, December 9, 2015.
[6] "Hitting the Sweet Spot – the Growth of the Middle Class in Emerging Markets", Ernst & Young, 2013.
[7] Delivering on the Vast Potential of Personalized Medicine byline By Richard W. Smith, Vice President of Global Trade Services, FedEx Express
[8] "Building New Strengths in the Healthcare Supply Chain", McKinsey & Company, January 2013.
[9] "2015 Top Markets Report: Cold Chain", International Trade Administration, U.S. Department of Commerce, May 2015.
[10] "Global Healthcare Cold Chain Logistics Market Report & Forecast (2016-2020)", IMARC Group, September 2015.
[11] "Cold Chain – When Temperature Changes Can Cost Millions", The Logistics Portal, 2014.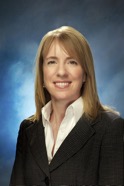 Karen Reddington is President of Asia Pacific Division of FedEx Express, the world's largest express transportation company. In this role, which Dr. Reddington took up in January 2015, she heads up Asia Pacific from its headquarters in Hong Kong. The Asia Pacific Division comprises three regions: North Pacific, based in Tokyo; China, based in Shanghai; and South Pacific, based in Singapore. Dr. Reddington is responsible for leading the FedEx business across the region, including overall planning and implementation of corporate strategies and operations across 30 countries and territories with more than 18,000 employees.