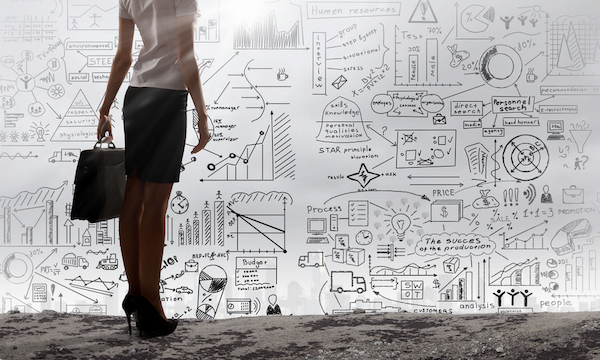 by Kevin Xu, CEO of MEBO International
Building a business isn't just about making a profit. If they're lucky, companies — like individuals — are able to step back, evaluate their role in the world, and define their very existence.
Any startup should center its methods on a meaningful, strategic purpose. By implementing this objective through your company's offering, you can add value to the community and establish the service your company provides the public.
Corporate purpose represents an organization's value beyond profit margins. My company is an intellectual property holding company, but it ultimately aims to accelerate and regulate the utilization of regenerative technology. Sure, a company's goal may be to generate a revenue, but corporate purpose focuses on a business's aspirations beyond that.
An effective company purpose doesn't just highlight its role in the industry — it also identifies all the ways in which it makes a difference. Purpose lays the groundwork for forming a strong, sustainable, and attractive company for customers.
Businesses shouldn't just aim to provide direct value to their customers. Instead, entrepreneurs should try to establish a legacy. By creating a network of colleagues who understand and support your vision, your company's original goals will endure for generations to come.
In turn, this will put a spotlight on your brand name and its meaning while further engaging consumers. Show them how their tangible purchase also results in the payoff of enriching a charity or your company values, creating deeper involvement.
Make Purpose a Company Priority.
A business can target a purpose beyond profit, even if the end result isn't about saving the world. Contrary to what you may believe, corporate purpose can specifically tie into your business plan — no altruistic intentions needed.
Etsy is a great example of this. The company works in conjunction with local governments to teach entrepreneurship courses to unemployed residents. Upon completion, students then have the option of setting up an Etsy store. This shared value enables the business to simultaneously add to its lineup of artists and empower the underemployed.
There's not just one way to install purpose in your company. While my company and Etsy chose one route, others can elect to contribute in alternative ways. But if you're a startup entrepreneur looking to begin the process, start with these methods:
1. Work the room.
Join Networking for Charity, or something similar, to put other worthwhile organizations on your radar. Craigslist founder Craig Newmark regularly takes up the social causesof more than 20 organizations he's personally passionate about.
Put yourself in front of those who can point you in the right direction. Volunteer at NGO or nonprofit events that interest you. This will give you the opportunity to connect with like-minded people who share your vision and values.
2. Look to leadership.
Facebook founder Mark Zuckerberg counted Steve Jobs as a mentor, taking from him the importance of team building. The two shared the belief that their careers were about affecting lives, as well as building their respective empires.
Think about the leaders you admire or follow closely. Research the things they care about most and try to mimic the journeys they took to properly build purpose into your company.
3. Zero in on your result.
A business centered on illustrating its purpose through service helps define its own position in the industry. That was Southwest Airlines' objective from the commercial airliner's earliest days.
It always tried to make travel more convenient and accessible for Americans. That's still its aim to this day, using low fares, periodic flights, and high-quality customer service to continually address that need.
Any and every business should aim for a higher purpose. Entrepreneurs don't have to save lives to make a difference. By prioritizing your brand, establishing your values, and living them through your service, business owners can elevate their companies and add value to the community as a whole.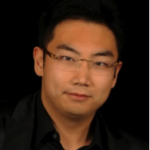 Kevin Xu is the CEO of MEBO International, a California- and Beijing-based intellectual property management company specializing in applied health systems. He also leads Skingenix, which specializes in skin organ regeneration and the research and development of botanical drug products.