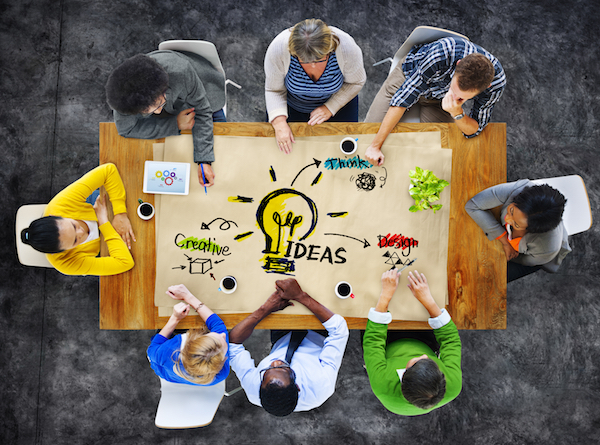 You don't have to spend a huge amount of money to make your business more relevant in the modern market. Many of the steps you can take can actually save you money rather than cost you anything. And when you make these important changes, you can appeal to customers who were out of your business's reach before. This is vitally important when you're trying to make your business grow or take it to the next level.
So, what are the best steps to take when you want to bring your business into the 21st century then? There are some steps that are expensive that could help you. But, let's face it, most small businesses don't have too much money at their disposal. That's why the steps laid out below will allow you to modernise your business in a way that is sustainable and affordable kind of way. And when you do take these steps, plan them out in a way that is suitable for your business.
Automate Repetitive Processes.
These days, automation simply has to be taken advantage of. There are so many software packages out there that can give you what you need. Time can be saved, and you can worry about a few fewer processes. For example, you can use software that takes care of things like the company payroll for you. When these repetitive processes are taken care of for you, you can spend your valuable time on other important matters. Every business owner can benefit from having a bit of extra time on their hands.
Create a New Design for Your Website.
The design of your website is something that should always be as modern as it possibly can be. It's something that ages very fast, so this is important. If potential customers log onto your website and it looks like it hasn't been updated in a decade, it creates the wrong impression. People will get the impression that the business is out of touch and not relevant to them. And that's not the kind of impression you want to give to the people you're trying to sell to. You can take advantage of something like WordPress website design with SixtyMarketing. By making the website more modern, the business's sales prospects will improve massively.
Integrate and Streamline.
Integrating different aspects of your business is very important these days. It's something that all companies really need to know how to do. There are so many ways in which your business can be made efficient by integrating things better. Communications between departments and individuals in the workplace will be easier than ever before. And you will also be able to cut back a bit. When you integrate aspects of your business, areas of waste and repetition will be highlighted by the process. You should take this opportunity to then streamline the business.
Network Better.
Networking is one of those skills that every business owner really needs to have. In the modern world, it's important for businesses to make connections. The business world is more interconnected than ever before, and this is something you'll have to grapple with. When you network better, you can meet new people and get involved in new activities that can help the company. If you fail to network properly, you will miss out on so many great opportunities that could drive your company forward. So, attend all industry events and push your brand forward.
Interact with Customers to Learn What They Think & Want.
The way you interact with customers can have a big impact on how successful your business is. You really need to know what they think about your business if you're going to succeed. People are not going to buy from your business unless they have a generally positive perception of it. So, speak to focus groups or carry out some surveys with past customers. On top of that, you also need to know what your customers and potential customers want. Only when you know what they want can you begin to offer it to them.
Become More Green and Ethical.
It can be a very good idea to make your business more green and ethical. There are many reasons for this. Of course, it's good that your business's presence is seen as a positive thing. You don't want to be a burden on the environment or the local community. But one of the best things about doing this is that your business can use it as a way of selling to more people. Everyone likes to buy from customers that are positive and do the right thing. So, you can make the fact that your business is green and ethical a key part of your marketing in the future.
Declutter the Work Environment.
Sometimes, making some changes to the office or work environment itself can be the best thing to do. You should aim to make it relaxed and safe for everyone. If it's too messy or cluttered, it won't be good for your employees. And when a work environment is cluttered, it also feels smaller and more restricted. This is not good for your employees because they will feel uncomfortable and squashed into their workspace. So, have a clear out and make sure that your office is as free from mess and clutter as it possibly can be.
Encourage New and Creative Ways of Thinking.
It doesn't cost a thing to encourage your employees to think in new ways. If you can encourage them to take on new and creative ways of working, they will bring new ideas to the business. That's what you want from all of your employees. Think about how you can do this because there are many ways of going about it. First of all, you'll need to try some brainstorming and teach new techniques that help to aid creativity. It's all about freeing up your employees to work in a way that suits them and allows them to do their very best work in the office.