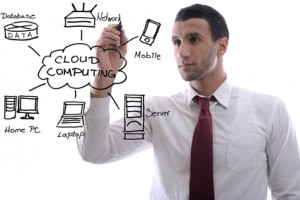 Cloud applications launched by Infor are making the news. Charles Phillips, Infor's CEO often declared that the company is interested in creating specific apps that are going to deliver exactly what operators in specific industries need. That is what these two are all about.
The first one is CloudSuite Food And Beverage. It is tailored for beverage and food manufacturers that want to use cloud applications in order to improve the supply chain and profits. The CloudSuite Fashion suite is the one that offers exactly the same but for fashion customers. Both of these are offering a high level of flexibility, all delivered based on a subscription delivery model.
CloudSuite Food And Beverage.
The set of apps included are designed from scratch for the manufacturing customers that Infor had. The focus is to offer all the tools needed to improve profit margins with capabilities like ingredient variability and shelf-life metrics. Users are able to utilize features like production planning, demand, forecasting, tracking, recipe management, quality compliance, traceability and scheduling.
This set of apps basically offer many different industry specific tools aimed towards analytics together with all the other standard apps included in CloudSuite. Infor Ming.le and Infor ION are included and will offer a really easy way to communicate for customers, client sand coworkers. The manufacturers that are going to use the applications will get a fast ROI and a really useful scalability when compared with the industry related applications that are currently available from the competition. The app is built on cloud technology so implementation is really simple. On the whole, CloudSuite Food And Beverage offers an edge for businesses in the industry.
CloudSuite Fashion.
Infor is now capable of offering many interesting tools for companies that are of any size in the apparel, luxury goods, fashion, textiles, accessories and footwear businesses. CloudSuite Fashion offers a great ability to share critical information like production plans, customer information, product specification and more. We also have management tools that will make the entire supply chain more effective, ranging from the creation process to distribution.
CloudSuite Fashion stands out as a really useful strategic asset that organizations in the fashion industry can use in order to control everything that happens in the business. Business goals become much easier to achieve and cost of ownership automatically becomes much lower. The specialization is useful since absolutely all the features offered are tailored for fashion, making it easy to meet the customer needs that appear, even if they are changing.
To make matters even more interesting, Fashion does offer some pretty wonderful extra communication and information features. This includes the possibility to receive industry specific news that can help to see if changes should be needed in the future.