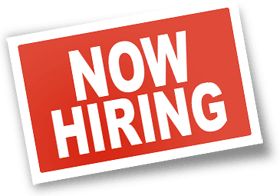 Need to fill some positions in your company fast? Better call up the staffing agency! Every business has been in this position at one time or another.
Do you know what to look for in a great staffing company? In this article, we will share what makes these agencies truly great for business owners that are in a bind:
1. Do they deal with the talent that you're looking for?
Not all staffing companies are the same. Some deal exclusively in clerical positions, while others specialize in helping to fill industrial vacancies. If you are courting a staffing company that isn't the right match for what you need, you will waste valuable time that is better spent growing the core of your business.
That being said, if you are looking for a company that specializes in a wide variety of positions across different industries, there are providers that you can work with as well. For example, The Select Family of Staffing Companies – headed up by Steve Sorensen – has spent the past 27 years filling talent gaps in work environments ranging from corporate front offices to warehouses.
2. Are they able to work within your timelines?
These days, companies are looking for temporary help that can show up as soon as possible and do a great job. If seamless integration of the timelines of a staffing agency and your company is of utmost importance, you are best off going with a well-established staffing agency.
These companies have a large talent base that is ready to be deployed at a moment's notice, making them great for businesses that are looking for just-in-time flexibility in their labor force.
3. Are they transparent?
As with any other business relationship, mutual trust is of paramount importance. They should be upfront about any difficulties and hidden costs that may arise from use of their services, and they should be completely willing to share how they handle payroll, HR and other functions that you are outsourcing to them.
Any staffing agency that is worth working with will be willing to go over the details of their contract with you, explaining any terms and commitments that you might not fully understand.
4. How solid is the recruitment process?
A staffing agency is only as good as the quality of its employees. If an agency is able to provide workers that stay on task more often than not, and that have a degree of competency that allows them to work within your systems, they will be the superior choice compared to an agency that provides unmotivated and unknowledgeable workers.
5. Will they give you a solid return on your investment?
When a company outsources labor, the primary consideration are the cost savings that come with it. When you are soliciting the services of a staffing agency, they should be able to outline how using them will save your company money.
They should be able to supply return on investment numbers, which will show how much money they have saved clients in the past.