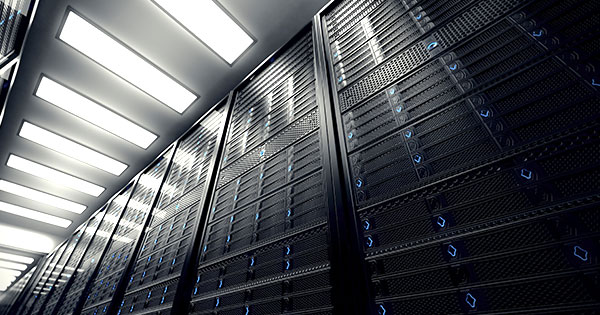 by Shaun McKay, Managing Director of LeadingEdge Technology Ltd
The future, they say, belongs to those who prepare for it today. In the ever-changing world of technology, small businesses need to be flexible and savvy to keep their competitive edge. The most important way to do this is to make sure that your tech is future-proofed and able to support business growth and change.
When considering your future technology, think about the markets your business operates within. Consider how these are markets are changing with new goods and services and how they might have an impact on your business. The systems you have in place and how efficiently your business operates all have practical applications when it comes to the future-proofing of your business.
You should also consider how your business might cope with a major disruption to your service. With these core tenets in mind, there are a number of things SMEs can do to prepare their technology for the mysteries of the future:
Innovate with Intelligence.
When looking to future-proof and grow your business, the volume of information and data available within existing systems can help you make smart decisions. Make use of your big data and analytics to determine areas for improvement and growth.
Update Existing Systems.
Before you go and blow a year's budget on shiny new tech, consider whether you can upgrade your existing tech. Many businesses still use systems that they first started their business with. But when it comes to growth, you may find that a simple upgrade will be enough to meet your needs. A thorough systems check and audit on your existing IT is an essential part of your growth plan. These legacy systems can be a fundamental part of your enterprise, so think hard before throwing them out. This includes hardware, such as servers and drives.
Grow as One.
84% of office workers believe that cross-department coordination will be the biggest barrier to business digital transformation by 2020. With this in mind, you need to address this issue today to be prepared for the future. Technology will never be effectively implemented in silos. When planning your future technology investments, listen to each department, devise a strategy that works for everyone and the necessary technology investments will become clear.
Test Drive Your Future Tech.
When you've decided which direction you want your tech to grow in, you need to make sure that those proposed future changes will work as expected. Make sure to run the tests against every eventuality to ensure that the new changes will not break any existing functionality.
Invest in Internet Security.
People say this all the time and yet despite this, businesses are still being attacked by cyber criminals. Cyber crime and cyber security is a constant fight for superiority, so having up-to-date security that is capable of protecting your business as it grows is essential. Recently, the Office For National Statistics reported that there had been more than 5.8 million incidents of cybercrime in the past year in the UK alone. In the States, this figure is even greater. While people seem to be aware of the frequency of cyber attacks, many companies across the world are slow to respond to the risk, and SMEs are under the greatest threat. Demonstrating a strong, comprehensive cyber security setup is going to become a great way to set your company apart in the coming years.
Set Up Cloud Software.
Customers expect more than just a product or a service. As we become more connected and more vocal as a society, customer experiences become more and more important. SMEs should have tools in place to manage customer management databases. CRMs help businesses manage customers on a much more personal level. In the early days of growing a business, you should take the opportunity to try out other digital solutions and determine the best ones for their unique needs. This is not just limited to CRMs, but accounting software, time management solutions and ordering systems.
Thanks to cloud computing, you can test innovative new ideas on a small and relatively inexpensive scale. If successful, these solutions can then be easily scaled up for a full company-wide roll out. This provides low-cost means of developing new ways of working without excessive cost. It's a process of continuous improvement. Plan your strategy, build your approach, and then analyse, feedback and repeat.
Don't Forget Your People.
Having the latest tablets connected to the cloud is all well and good, but the future-proofing of your business's technology also means future-proofing your staff. As you begin the process of growing your business, keep your workforce in the loop and develop a training regime to address any new applications or job roles your growth will create. Business growth also means personal growth for your staff.
Shaun McKay is a board level business executive with over 16 years of experience working in the IT industry. He is the Managing Director of LeadingEdge Technology Ltd. LeadingEdge is a tech company focusing on IT infrastructure support and management services for SMEs.