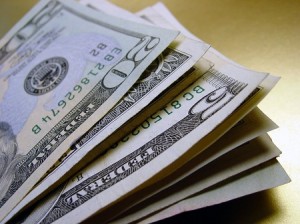 Getting new projects to work on is always exciting and there are plenty of new projects to go after in today's growing economy. In fact, the market has been seeing a nice boom these past couple of years, with businesses bouncing back and more work for small and medium companies.
However, even when you have a strong financial foundation to back your business, there are projects that are too expensive to finance yourself. You may also be dealing with multiple projects that put a strain on your financial prowess. Fortunately, you have plenty of financing options to consider.
Back-to-Back Loans.
One of the best ways to finance a project is by taking out a back-to-back loan. Unlike conventional business loans, back-to-back loans use the order or the project itself as collateral. Several banks and financial institutions have started to offer this type of loan again in recent years. The loan can also be used to handle international projects in different currencies, since it will protect you against volatility of exchange rates.
You basically place the order as collateral for the loan, along with details on how much funds are needed to complete the project. The lender will then review your loan application and decide whether the project is worth funding.
Once the loan is approved, you will get the money in your account almost immediately. You can then use the fund to start production and begin completing the project. Once the project is completed, your lender will help you with invoicing and will automatically deduct the loan repayment amount.
Personal Loans.
Personal loans are great for financing short-term, relatively small projects. You can get anywhere from $100 to $10,000 in personal loans, which makes this particular financing option very flexible. The loan can also be stretched all the way to 5 years depending on your needs.
As mentioned before, this type of financing is great for quick projects and short-term productions. Since the loan can also be used over a short period of time, you can also use personal loans to fill cash flow gaps and keep your business running smoothly.
Personal loans are also great for getting the financing you need when you have a bad credit. The best bad credit loans Canada has to offer are still very affordable. Compared to the return you get from your projects, the costs of using the loans are relatively cheap.
Secured Loans.
For larger projects that require a lot of funding, a secured loan is the most economical solution to look into. You have to place an asset as collateral, but you get a very low interest rate in return thanks to the secured nature of the loan.
Secured loans are usually long-term loans too, so you may want to plan ahead and determine if a long-term loan is the best financing option. Of course, you can finance a string of projects over a longer period of time to take full advantage of the loan.
With these financing options in hand, there is no need to worry about not being able to take on a project due to the lack of capital, even when your business is small. Take advantage of the economic growth and let your business develop to a whole new level.