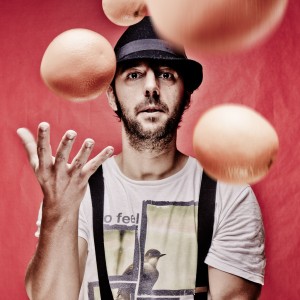 If you're heading back to school to further yourself professionally, you may also be considering starting your own company so that you can apply your new skills in real-time as you learn them. Whether you're finishing up a 4-year program that you never completed, or you're trying to get a masters in public health online from the University of Arizona, you're going to find yourself multitasking much more than other students.
And while it may sound like a difficult juggling act, it isn't impossible. Below are some tips for surviving college while nurturing your entrepreneurial spirit:
Time Management.
Time management is key because starting and running a company is a full-time endeavor, much like family life and attending school. Unless you have superhuman speed, it's likely that you won't have all the time necessary to balance every aspect of your life every single day.
Properly managing your time can be a huge help when it comes to meeting all of your responsibilities. Make sure that you set aside enough time for your most crucial responsibilities, such as attending class, doing homework, managing your business, eating and sleeping well, and fulfilling family responsibilities. You may not be able to do everything every day, but in the course of a week, you should be able to do just about everything.
Delegate Responsibilities.
In keeping with the inability to do everything all the time, the most effective way to run a company while you're personally pressed for time is to outsource tasks to people you trust. If you don't have enough working capital for full-time employees, you can instead use freelancers.
For example, if a business related task comes up that will take you longer than you can personally handle, rather than losing sleep and sanity, find a freelancer who can do the job for a reasonable rate. It will help you maintain that important work-sleep balance and actually free up some of your time. Then you can use that free time to get some much-needed rest, or you could work on some other aspect of your business, effectively multiplying your productivity.
Don't Neglect Physical Health.
No matter what, make sure to eat well, sleep enough, and exercise regularly so that you can maintain your health and have the energy to get things done. Remember, the human body and mind function best when they get the right nutrition, the right amount of sleep, and the right activity. Don't compromise your physical health or immune system for the sake of running a business and completing a degree; otherwise, you may find yourself unable to do either. Take care of your body and mind so that they can take care of your career goals.
With the tips above, you can start a business and attain an advanced degree like a master of public health. Just keep in mind that it's all about balancing your responsibilities in a way that won't lead to burnout. Be persistent, but also be compassionate with yourself, in order to achieve amazing things.