by Anand Srinivasan, founder of LeadJoint.com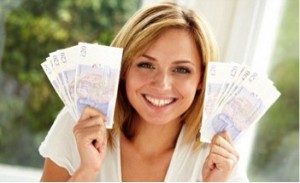 If you are reading this blog, you are quite likely to either be running your own business or aspiring to own one. But starting your own business does not come easy. A lot of aspiring entrepreneurs fail to make the move to running their own business either due to lack of funds or time. Depending on what business you aspire to own, the capital costs can be anywhere between virtually nothing to as much as a million dollars or more. The same goes for time since some businesses can be managed with just a few hours a week while with other businesses, you may need to spend all your waking hours managing the operations.
In this article, we will take a look at a few entrepreneurial ideas that require minimal investments in time and money to get started. You may however need to dedicate more resources to make this a full time income stream.
Content Writer.
New businesses are launching every day and regardless of their industry, they have all been investing in new age marketing channels like SEO and content marketing. This makes content writing a lucrative profession that you could start on right away. The only prerequisite here is a good flair for writing and a portfolio. Before you start pitching clients for work, you will either need to launch your own free blog or contribute on third party blogs as a guest blogger. Once you have work to show for, content writers enjoy a steady incoming stream of assignments. The money you make from content writing is directly proportional to the number of hours you put in and is hence quite scalable.
Flipping.
Flipping is essentially a technique that involves buying things for cheap, fixing them and then selling them for a profit. The product could be anything that you are passionate about – cars, real estate, furniture and even books. You could find cheap products to buy at auctions and hire third party professionals to fix the product before you sell. This is however capital intensive and why a lot of aspiring entrepreneurs choose to stay away. But the potential returns from this business are quite high and as a result, it is relatively easy to find investors to back you in your project. To get started, visit your local REIA meetings to meet investors who you may partner with and work out a commission for successfully flipping properties. This is often a fantastic opportunity if you are already a skilled roofer or carpenter who can offer sweat equity. But there are hundreds of entrepreneurs who flip properties part time with third party investors.
Tutoring.
The online education space has grown by leaps and bounds over the past few years. There are "marketplaces" today that help students connect with tutors online for everything from academic subjects to playing music and learning languages. Depending on your expertise, you could be a tutor for anything from sixth grade math to teaching advanced guitar lessons online. As a part time business, this works really well since your students have classes or jobs during the day too and as a result, the demand for classes during the evening hours or weekends are a lot higher when you are free. Thanks to the internet, tutoring marketplaces help you connect with students from across the world and the potential income from such businesses is quite lucrative.
Virtual Assistant.
In the book "The 4-Hour Workweek", author Tim Ferriss asks business owners to make use of virtual assistants to clear up mundane tasks like processing orders, answering email or managing calendar. The demand for virtual assistants have shot through the roof over the past few years and there are a number of online marketplaces that help you find jobs as a virtual assistant. To be fair, virtual assistants do not pay well but the objective here as an entrepreneur should be to find enough clients so that you could launch a virtual assistant company down the line where you hire VAs to service your clients.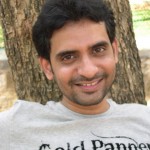 Anand Srinivasan is the founder of LeadJoint.com, an online lead generation tool for digital marketing agencies. He is also a part-time marketing consultant and has previously worked with some of the most promising Indian startups.