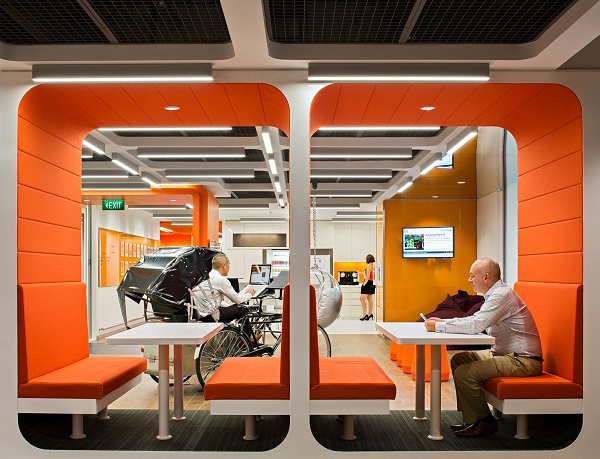 Congratulations – you've finally purchased your company's new premises!
After months of negotiations and countless late nights burning the midnight oil, you're happy to announce to friends, family and future customers that opening night is just around the corner.
Of course, you're understandably eager to let the celebrations commence and get the till ringing as quickly as possible.
At this point, it might seem like a waste of time or an expensive extravagance to begin fussing too much over the interior, but now is the best opportunity you'll get to put your stamp on your new premises.
Indeed, how your shop looks is almost as important as the quality of your products when it comes to making a good first impression on your new customers. This is your chance to subtly show off your brand identity and develop the kind of interior design that turns window shoppers into customers.
But you don't need a big budget or lots of space to make an impact – the following interior design tips are simple but effective ways of adding the wow factor to your new premises.
Tip #1: Get the lighting right.
Using a mixture of different lighting is key to making the most of your space, especially if natural light is scarce. Dark corners or poorly lit changing areas will quickly drain the atmosphere. Don't be afraid to experiment and layer overhead lighting with lamps or sconces to illuminate your new shop.
Companies like Ormiston Wire provide catenary wire to help you create innovative overhead lighting solutions, and their expertise in both the engineering and aesthetics of lighting is well worth further investigation and investment.
Tip #2: Choose the right colour scheme.
If you've already got a colour scheme you want to use for your logo and packaging, applying accents of this throughout your shop is a simple way of creating a strong brand image across all visual elements of your business.
If you're nervous about picking the wrong shade, then have a look at the principles of colour psychology. Warm colours – purples, yellows and oranges – are perfect for creating a reassuring and welcoming environment, whereas cool colours – blues and greens – supposedly have a calming effect.
Tip #3: Be creative with shelving.
Save on floor space and use creative shelving solutions to display your products. Open bookcases are a cost-effective and clever way of upping your storage area, and can be used to divide one large space into smaller sections.
Keep high value and newest stock at eye-level, and keep all shelving as free from clutter as possible. Spacing items out looks far more appealing and gives browsers room to pick up items.
Have you recently finished decorating your new premises? If you have any advice, or want to share your story, then please leave us a comment!