E-Commerce Essentials: 5 Things You Need To Succeed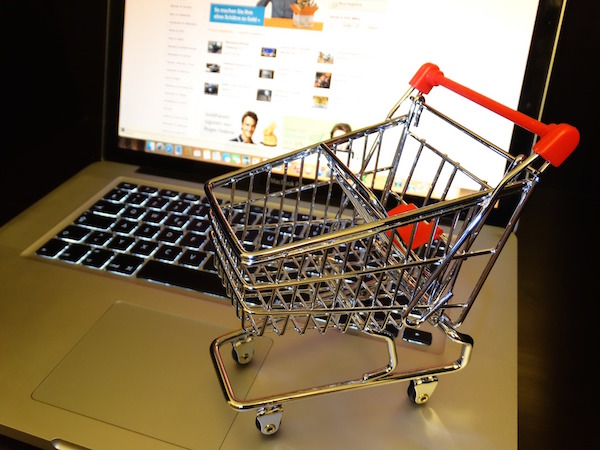 In recent years e-commerce has become so substantial to the economy the U.S. Census Bureau has given it a separate reports section all its own called E-STATS. When the government acknowledges a business trend, you know it's relevant and here to stay.
According to the Department of Commerce, e-commerce took in $341.7 billion in sales last year. For the majority of large and small retailers, maximizing profitability means fully supporting and investing in e-commerce. Simply having a website and product listings isn't enough to win over today's online shoppers. Virtual customers are looking for e-commerce essentials and without them, you won't win their business.
1. Rock Solid Payment Processing.
Money is something you never want to mishandle. Processing payments is the lifeblood of any e-commerce business. You need a smooth transaction for the sake of efficiency, operations and creating a good customer experience.
Many e-commerce business owners have no idea how many considerations go into choosing a payment processing solution. Reps from Checkout.com, an international payment processing platform, say their customers are amazed at all the options. They suggest e-commerce businesses look for three key things:
Easy integration into your website.
Acceptance of all major credit cards – if not you're missing opportunities to be make a sale.
Mobile-friendly features (lLast year 32% of e-commerce purchases were made with a mobile device).
2. Stellar Customer Service.
There are far too many options today for online shoppers to put up with sub-par customer service. Online shopping is all about convenience so if the customer service is lacking it's seen as a serious drawback.
The easier you can make the purchase, payment processing and delivery the happier customers will be. If there is an issue, hang up or question customers should be able to get a hold of you easily and quickly. Give them options so they can pick their preference and reach out at any time of day. Customer service reps should be taught to be courteous, patient and helpful. The second they get short, salesy or condescending the customer satisfaction will immediately drop.
An FAQ section and resources section can also help customers through the process without you having to address each concern personally.
3. Exceptional Reputation.
Three words – word of mouth. Before the Internet and review sites like Yelp, a company had more control over shaping the perception of their business. Now that customers can speak their mind freely for the entire world to see, reputation management is more important than ever.
This goes right back to the importance of customer service. Unhappy customers are three times more likely to tell others about their negative experience. For every bad review, your e-commerce business gets online you'll need 10-12 positive reviews to negate the negative effect. Those star ratings are the #1 factor consumers use to judge a business before making a purchase.
4. Friction Reducers.
Shopping at a brick-and-mortar store is reassuring to people. They see the product in-person, they're interacting with employees and can gauge the legitimacy of the business based on first-hand experience.
This isn't the case when people shop online. They are sending their money and inputting payment information into a system operated by people they've never met before and know little about. In other words, there are reasonable trust issues.
E-commerce businesses have to overcome this friction by mitigating it throughout the sales funnel. This is largely accomplished by having a well-designed website that works perfectly. A few other ways you can reduce friction include:
Provide a free shipping offer.
Make shipping costs crystal clear before customers get into the order process – unexpected shipping expenses are the number one reason customers abandon carts.
Offer guest checkout so customers don't have to create an account.
Put trust and security icons at the point of sale.
Include guarantee info on product pages if one is offered.
Basically, you need to nurture the sale every step of the way and build trust with the consumer.
5. Fully Functional, Intuitive Website.
The more your shoppers have to think about, the less likely they are to buy. If a button isn't working, the next step isn't clear or pages don't load it takes users out of the shopping mindset. Instead of adding an item to their cart they're trying to figure out how to navigate your website or, worse, decide to try their luck elsewhere.
It's important to monitor problems and fix them as soon as they are discovered. Everything right down to the zoom in and zoom out tools should work perfectly in every browser and on every type of device. Remember, your website is your store. It should be clean, functional and make the shopping experience enjoyable.

Young Upstarts is a business and technology blog that champions new ideas, innovation and entrepreneurship. It focuses on highlighting young people and small businesses, celebrating their vision and role in changing the world with their ideas, products and services.