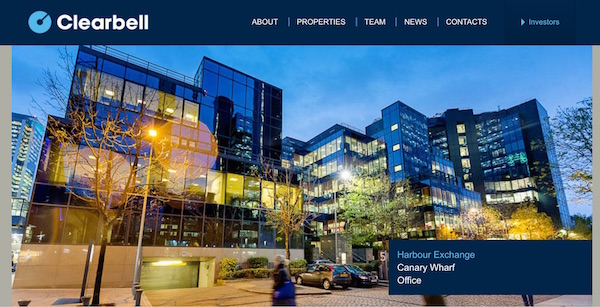 Manish Chande is a man who knows about property investments. He's made his name and established his authority on the subject over the past 30 years, thanks largely to a shrewd eye for a good investment. His career has gone from strength to strength, eschewing the often obvious in favour of less prominent projects, establishing companies along the way.
Chande, whose family was expelled from Uganda by notorious dictator Idi Amin, has been a member of the board of the prestigious Land Securities, and was the CEO of Trillium, which broke new ground in the management of sale and lease-back property. In 2008 when he appeared on the Sunday Times rich list, ranking 1118th. Building on his success, Chande went on to co-found Clearbell Capital in 2013, which has now grown to a small but perfectly formed team of around 25 employees, as well as five partners – including the senior partner Manish Chande himself. 40% of their portfolio is office properties, with 19% industrial buildings.
While much attention is focused, as always, on the febrile and hectic London property market, Manish likes to look elsewhere. That is not to rule out investment deals in the capital, not at all – simply that there are better returns to be had elsewhere, and he likes to focus on the regions, believing that there are options all around the country, not simply in London.
Chande has recently hit the property news headlines with the sale of Sterling Court in Bracknell to Bellway Homes, with a price tag of £5 million. The site was part of a portfolio managed by Clearbell Capital and acquired in November 2013, as part of the CV portfolio. This comprised six separate assets, which were all Greenhill managed office buildings, located largely in the south of England. Only one asset now remains with the company, the rest having delivered impressive returns on investment. With the demand for housing showing no signs of slowing down, and Bracknell being perfect commuter territory, both for regional offices in Reading and Slough, as well as being well positioned for those wishing to travel into London, this is seen as a great development opportunity, hence the selling price of 32.5 million per acre. The two former office spaces are now empty, and a planning proposal has been submitted for a development of 71 apartment homes.
This sale represents just one of seven deals that Clearbell have achieved in the last quarter, all of which have been across the industrial and office sectors, and located in the regions rather than the capital. These seven sales equate to over £100 million. At the time, Chande commented that "Sterling Court, situated close to Bracknell town centre, benefits from excellent transport links and has the potential to deliver exceptional homes in the South East and Bellway Homes is well placed to achieve this. This is another example of the value and good market conditions that can be found outside of London".
Clearbell investors come from far and wide, reflecting the varied opportunities that the company can provide. Their clients are a global bunch and represent pension funds, sovereign wealth funds, wealth managers and family offices, as well as high net worth individuals. Chande considers that the UK property market is still recovering following the global financial crisis, but believes the gap between demand and supply ensures that there are investments to make, particularly outside of London, although as the market moves on he believes that opportunities in the capital that were originally mispriced will resurface.
The potential of investments in the north of England are what truly get Chande excited. In an article published in Property Week in April of this year, he points to the recent development and growth in the Manchester and Salford areas – with the BBC and ITV investments being prime examples – although he is quick to note that the renewed interest comes from many sectors, not just the media world. The potential for heritage developments, as yet largely untapped, is another area of interest.
Considering all this, Chande is certainly a man with a refreshingly region-centric view of property investment.