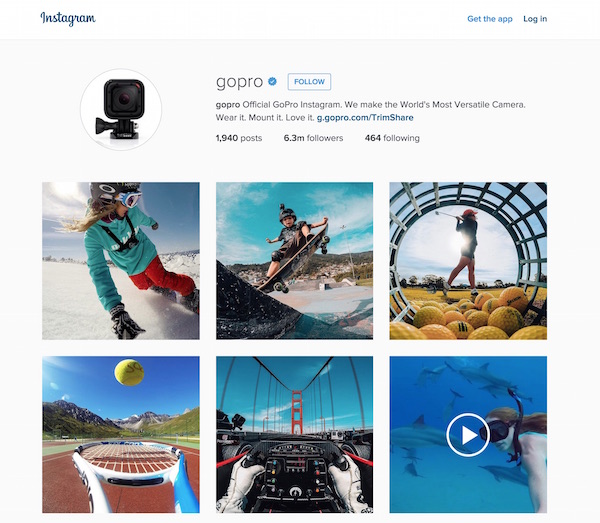 Launched in 2010, Instagram has currently at the peak of popularity with its 300 million daily and 500 million monthly active users, not to mention the social media impact it ensues as well. General perception believe Instagram is just a portal to share unique or regular life pictures but recent studies have proven otherwise; 65% among the top 100 brands in the world use this platform for business purposes, proving Instagram to be a quintessential marketing need.
Let us explore into the world of Instagram and how it would help your business grow:
Instagram for Marketing.

If the idea of using Instagram for your business is not quite clear to you, here are just a few of many strategies that you can apply:
If you operate a retail business or a service business, take pictures of the products you sell or services you provide and post them on your Instagram account.
Provide customers with necessary background information like, how your product is made, how you maintain quality or cleanliness along with a picture of your service providing places [restaurant or hair salon] etc.
Engage your followers into sharing your products by giving them contests or surveys to attend with rewards.
Introduce your employees and put your excellent rapport on display – a friendly environment always attracts people.
Sneak peeks are the way to tune in potential customers; give them a preview of your upcoming products and services or post a short video introducing them.
All these only cover the basics. You always have the option to go creative in this sector.
Develop a strategy.

Developing a strategy is vital to make best use of Instagram for your start-up. You have to be extra careful about strategic planning of promotions, given your business is not established as yet. Research and learn how other companies incorporated Instagram into their business model as you can generate ideas of development and better strategies. Further, set a goal and decide what exactly you want to achieve from Instagram. For instance, you might aim for publicity, branding, a bigger traffic to your business or increased sales revenue – your Instagram activities and posts will highly depend on the goals you set out for yourself. Create a content calendar and develop content strategies outlining frequencies of Instagram posts, what you will post about, what you are seeking attention to, etc. Use more advanced Instagram search for better navigation and use apps such as Statigram that can help you track of your posts, timing your posts, how many followers you have gained or lost etc.
Versatility of Business Representation.
Along with the excellent opportunity to enhance your product sales through Instagram, you can enhance branding of your service business too. In order to reap the most of this versatility, you start by posting pictures of your products and services. For instance, if you are a self-defense instructor, post pictures of you teaching self-defense; if you are a wedding planner, show off some pictures of the weddings you worked for, how gorgeous the set looked, how delicious the food looked, etc. On Instagram, looks matter and you should totally aim for it in your startup. Post pictures of your travels, office, prepared or given services and everything about your business that potential customers should know of. Keep the audience hooked!
The Most Attention through the Best Social Media Ads.
It is good to note that most smartphone users are your potential buyers, which is why Instagram gives you a head start into your branding. On top of that, to give you the best platform for garnering attention, Instagram has already become one of the most effective social media advertising platforms. Note that 40% of people show more interest in a visual piece than a written text, which is why Instagram offers users with three different formats of advertisement: photo-ads, video-ads and carousel ads. Photo-ads are normal pictures, the specialty is that Instagram puts a Sponsored label on the picture and also provides the users with an option to learn more under the picture. The video-ads also have a Sponsored label and the carousel ads contain multiple pictures which the users can swipe through. With a combination of the right content and a right target audience, Instagram ads will get you the highest possible attention from the users.
A Marketing-Friendly Instagram.
Unlike the big social media sites, Instagram does not follow an algorithm into featuring specific posts to the user as Instagram does not decide what a user should see. When you post something, it directly appears on your followers' feed and stays there, giving you more opportunity to enhance your brand value with dedicated marketing schemes. Moreover, you can use the new feature called Instagram Direct to approach your potential customers and interact with them privately on specific matters that do not need to go public. Tip: Getting feedback and asking questions are also easier on Instagram. 
So if you own a startup business that and you want to spread a word, you must consider giving Instagram a closer look. As of now, you have reasons enough to use it, yet you must remember that Instagram is full of fun too and it gives you a relief from the conventional-mundane business world. This is the best way to make good use of your creativity!