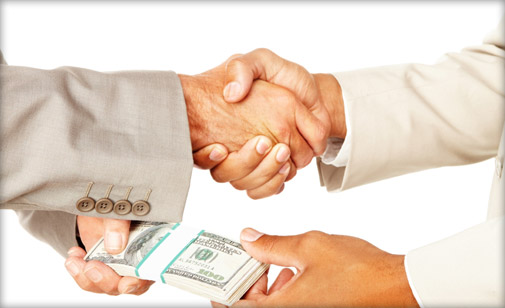 For startup companies, cash flow is critical to survival. Being paid by customers and clients on a timely basis is vital to businesses of all sizes, however it is especially important for smaller, newer companies with limited capital resources. These companies, more than any others, rely on accurate and timely payments in order to stay afloat. When a customer fails to pay on time and begins to give excuses as to why they are unable to make the payment, this can have a serious detrimental effect on a company which is in the early stages.
How to Increase Your Chances of Being Paid.
Companies can implement certain policies and actions that will encourage timely payments and increase the chances of being paid in full for every invoice that is sent out. These include:
Conduct a credit review prior to giving customers payment terms;
Insist on a signed credit application or contract with payment terms;
Invoice customers accurately and as quickly as possible once the sale is complete;
Conduct follow-up calls straight away if a due payment is not made;
Consistently follow up on unpaid invoices by phone, mail and email;
Recognize when something doesn't feel right and take action.
When a company has been diligently trying to collect and an invoice has not been paid after 90 days, special attention is appropriate. At this point, the customer has probably expressed all kinds of reasons and excuses for the non-payment and may have broken promises to pay. If the customer has not been able to solve the internal financial issues at the 90 day mark, it is time to use extra efforts to ensure payment is received without wasting additional valuable resources trying to collect.
Delay Is Costly.
The Commercial Law League of America's annual survey has shown for over thirty consecutive years that the likelihood of an invoice being paid declines by around one percent for each week that it goes unpaid. By the time an invoice has been unpaid for 90 days, there is already a 26% chance of it being completely written off. After another four months have passed, the chance of ever being paid the money owed is down to half. Clearly, delay in responding to past due invoices and chasing up customers who owe you money can be seriously expensive.
How Collection Agencies Work.
The time to bring in a professional collection agency in is when the customer has broken promises, given excuse after excuse or said they will pay once they've raised some money or reached some other special milestone. Once a customer is 90 days past due, unless there is a verifiable event that will trigger payment on a specific date that is acceptable, a collection agency will have a better chance of collecting the debt than the client.
If your customer is another business, then use a reputable commercial collection agency that only handles B2B debts. You don't want a debt collector who normally calls individuals for past due utility, car or medical invoices calling a business owner to solve a business problem. Most collection agencies will work on a contingency basis, meaning that there will be no fee charged unless the debt is successfully collected. Reputable collection agencies use a number of tactics in order to collect the payment. The agency makes it possible for you to stay focused on doing business as usual whilst the agency does the legwork necessary to collect the money that is owed.
The sooner you call in a collection agency to get started, the more chance they have of being successful and retrieving the payment for you. If you have been trying to retrieve a payment for weeks with no avail, it's time to bring in a professional!