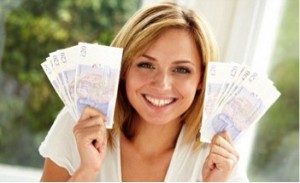 Have you ever dreamed of starting your own business, but gave up on the idea because you didn't think that you had enough money to fund it? Many people make the mistake of believing that they can't pursue their dream of becoming an entrepreneur without thousands of pounds available. But, the truth is, this simply isn't the case. If you're hoping to run your own business one day, you'll be pleased to hear that there are many different business ideas that you can start with just £1,000 or less.
Freelancing.
Starting a business as a freelancer is one of the best ways to become an entrepreneur and make money, even if you're very limited when it comes to start-up funds. In today's digital world, freelance workers are becoming more and more in demand due to cloud computing popularising the remote workforce. If you have a skill that people can use, for example writing skills, web design skills or even consulting, you can quickly start up as a freelancer providing that you have a laptop, internet connection and any relevant software programs. If you need help with buying equipment, poor credit loans could be a viable option.
Affiliate Marketing.
Online businesses are becoming increasingly more popular, and there are little businesses which have taken off quite as much as affiliate marketing. When starting off as an affiliate marketer, there is very little start-up capital needed – all you need is a website, which can cost as little or as much as you would like. Affiliate programs are usually free to join, and you will earn a commission for every product or service sold through your site.
Franchise.
Another great way of starting your own business which doesn't require huge amounts of initial funding is to start a franchise. Although franchise opportunities vary in cost with some requiring you to make a larger start-up investment than others, researching your options will definitely offer some good results as there are plenty of franchises out there which don't cost a lot to get set up. Along with that, a franchise can often be a great business idea due to the built-in support that you're offered and the fact that you're running a business with an already established brand and products.
Consulting.
If you're knowledgeable in a certain subject, for example trading, accounting, marketing or business management, becoming a consultant could be a great business idea that won't cost you a lot to start up. As a consultant, you will need a website, and perhaps a blog or e-book where you can showcase your knowledge to the general public and encourage people to pay for your services. Consulting doesn't have to be carried out in person, either – thanks to the digital revolution, consultants today can work from the comfort of their own home and communicate with clients via email, telephone or VOIP.
Starting your own business doesn't have to be a very costly affair! In fact, there are more business opportunities than you think which with a little determination, you could be starting sooner than ever.